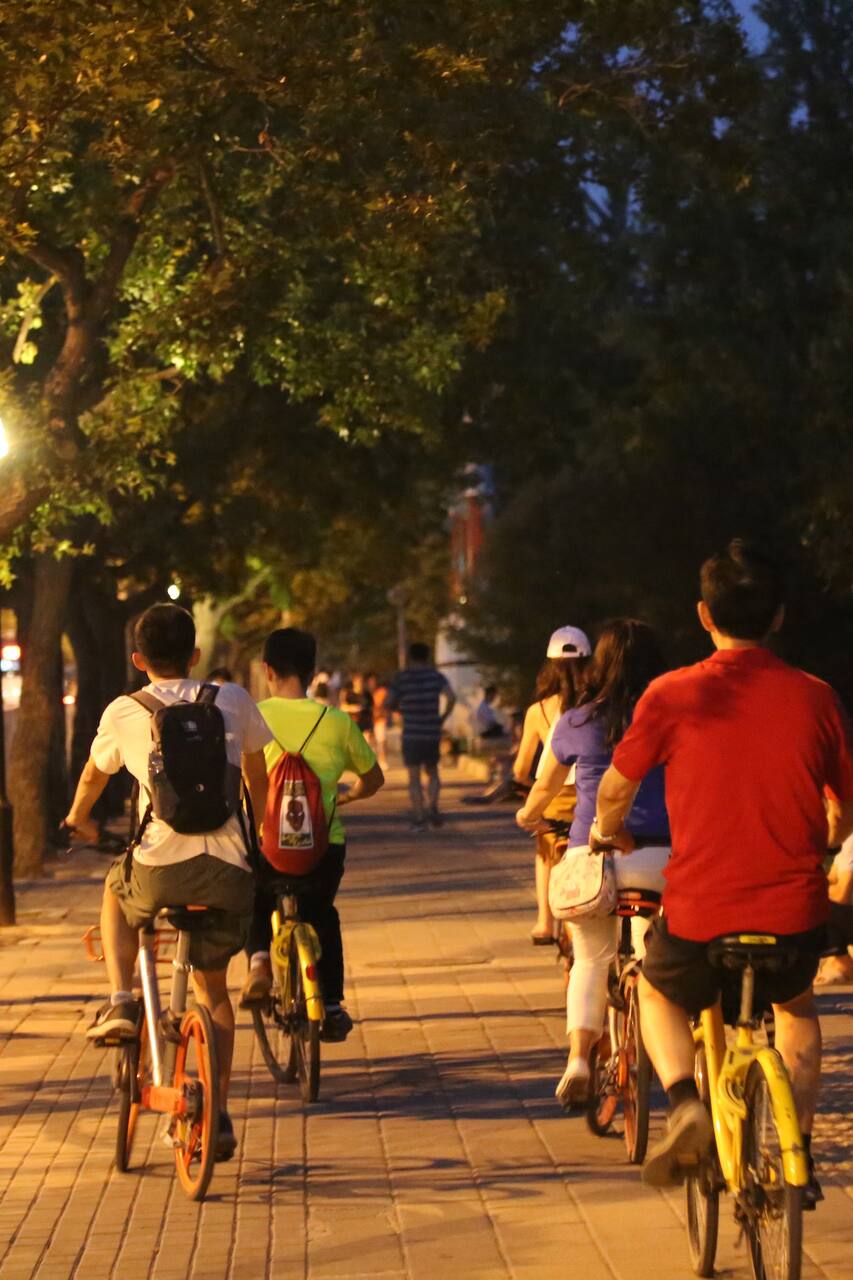 Languages:
ガイド言語:中国語(簡体)と英語

5つ星70件超え!絶賛の嵐の体験です。
A professional data analyst, My friend Tony's wanderlust and appetite are powered by big data. He always knows where to find the best in the city. Apart from the geek side, he's also an award-winning Airbnb super host that enjoys meeting people from all over the world. I am Serenitie, a bilingual journalist who overloads my mind with breaking news at work and then flosses it with outdoor…
Live the real Beijing like a local on a four-and-a-half-mile, 1000-year long bike ride along historic Chaofu Road, from Kublai Khan's ancient White Tower stupa to Zaha Hadid's space-age Galaxy SoHo. Co-host Tony and I invite you to come along as we explore this incredibly diverse city: stop in at temples and museums, sample authentic street food, and stop in for a break at some of the city's best…
-We will wait for you 15 min top. Please arrive on time. -This experience is featured on: https://bit.ly/2MHObyJ -Tony has another route in Chinese: https://www.airbnb.com/experiences/313971
軽食とその他
Beijing cuisine. Beijing snack Alcohol not provided.
comfortable apparels for biking
Fuchengmennei Ave---Mashi Ave---Xianmennei Ave---Wenjin Jie---Jingshanqian Jie---Chaonei Ave The historical sites lined the route include Batasi Temple, Emperors Temples of Past Dynasties, Guangjisi Temples, Round City, Beihai Park, Jingshan Park, National Art Museum, old Peking University building, Forbidden City, old State Library... etc and some hidden gems! In the end, we will sit down and have authentic Beijing food together.
-We will wait for you 15 min top. Please arrive on time. -This experience is featured on: https://bit.ly/2MHObyJ -Tony has another route in Chinese: https://www.airbnb.com/experiences/313971