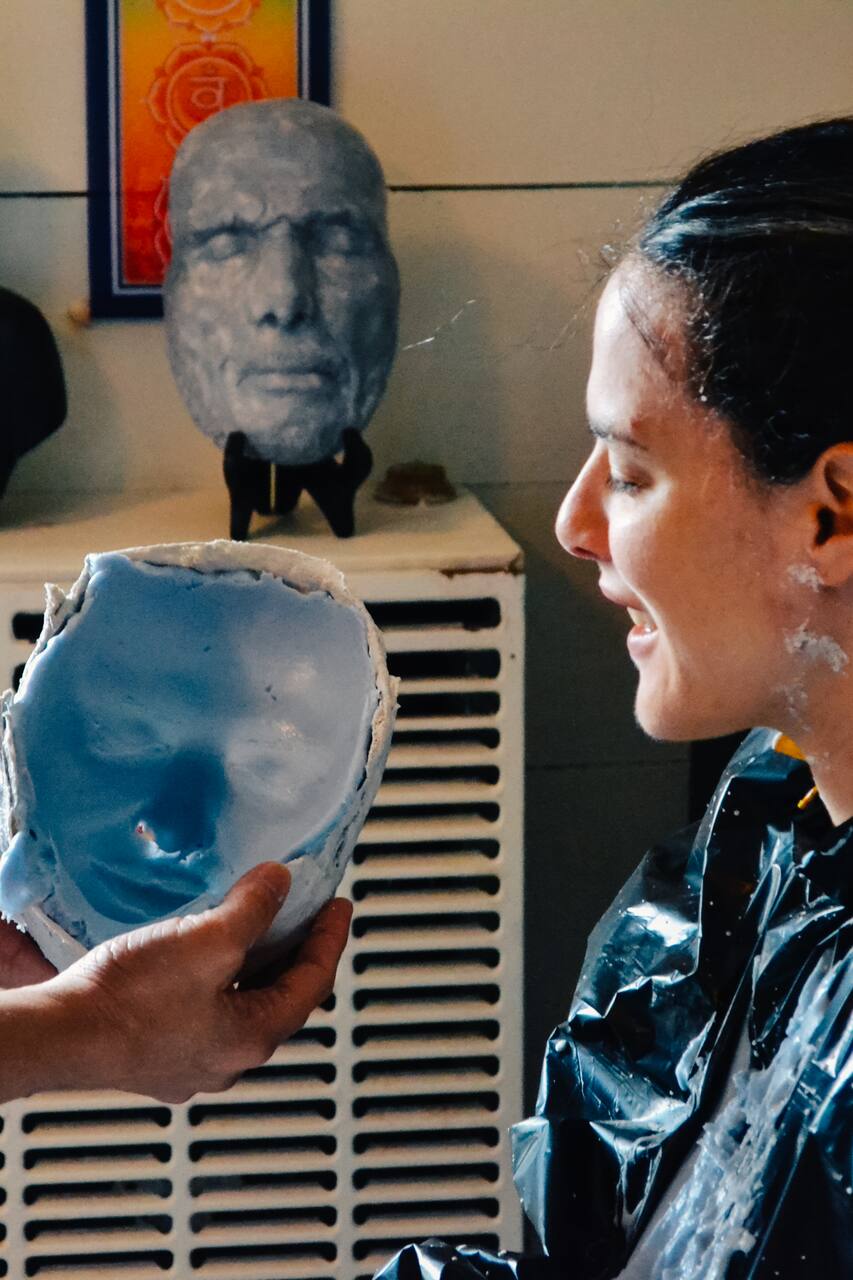 A Unique Lifecasting Experience
A Unique Lifecasting Experience
Hello, my name is Wendy. I've lived in Woodstock, NY for 25 years and have been creating masks here in my studio in the center of this magical little town ever since. I'm thrilled to bring my professional experience as a mask-maker to the intimate art of life casting. Together we will spend time exploring what draws you to this event and we'll co-create a true-to-life plaster cast of your face…
With me you will be able to see yourself in a way that you have never been able to see yourself before, and hold that moment forever. Or give it away to someone you love, or care about. Together we will make a three-dimensional Plaster of Paris mask of your own unique face in a safe, comfortable, relaxing and peaceful environment. Going through this process you will have a magical, one-of-a-kind…
Please let me know if you need to alter start time on the day you select. I usually have some flexibility with my schedule.
Equipment
All life casting material All materials needed to create a cast and finished mask of your face are provided.
Bring your beautiful self and don't forget to dress comfortably. Best to wear clothes that you don't mind getting dirty. I have "free and clear" soap for you to wash your face with afterwards.