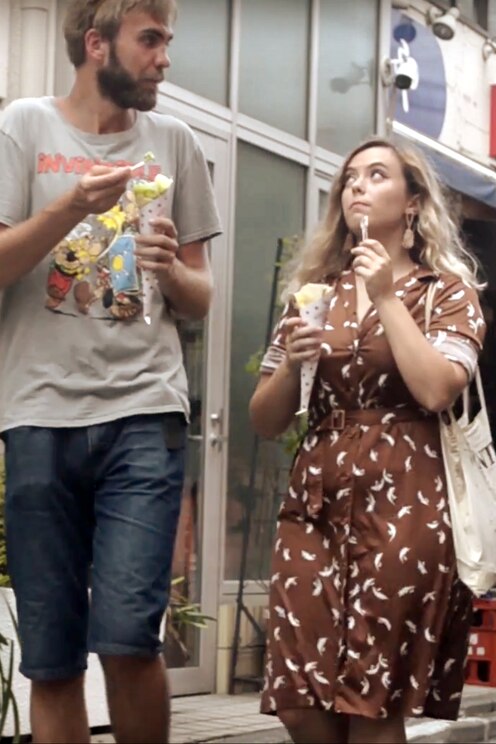 Let's explore Harajuku where you can see unique KAWAII culture. Harajuku is known for trend fashion and fancy cafe. This tour takes you some shops where you can get best sweets and historical places which is route of Harajuku. This tour includes every "must do" stuff in Harajuku. We will start this tour from…

Takoyaki and Karaage. Ice cream, Cotton candy Takoyaki is a flour based food in the shape of little round balls containing of…
I'm from Sapporo to be a singer!! I'm performing at some live shows mainly in Tokyo. I've been doing guide volunteer in Shibuya for 3 years and organizing international meet up event in guest houses in Tokyo every weekend. I'm also working at Tourist information in Shibuya. I will show you lots of unique and hidden places in Tokyo then entertain you wherever you go!! Let's have fun and share your life and thought.. everything together!! Looking forward to seeing new people from all over the world!!
We will meet up in front of Green train which is right in front of the dog statue. Begin this tour with watching the crossing and knowing the history of Hachi. We will head to a fancy street and vintage shops area. We will visit Sesami ice cream and have 2 types of Sesami ice cream. We will drop by some vintage shops so you can buy your favorite stuff. Then we will explore the main street with knowing the history of Harajuku.
Acceptable delay is by 10 minutes. Great for Solo Travelers. Great for families have children. Great for first timer in Japan. Showing you a lot of cute shops and sweets.