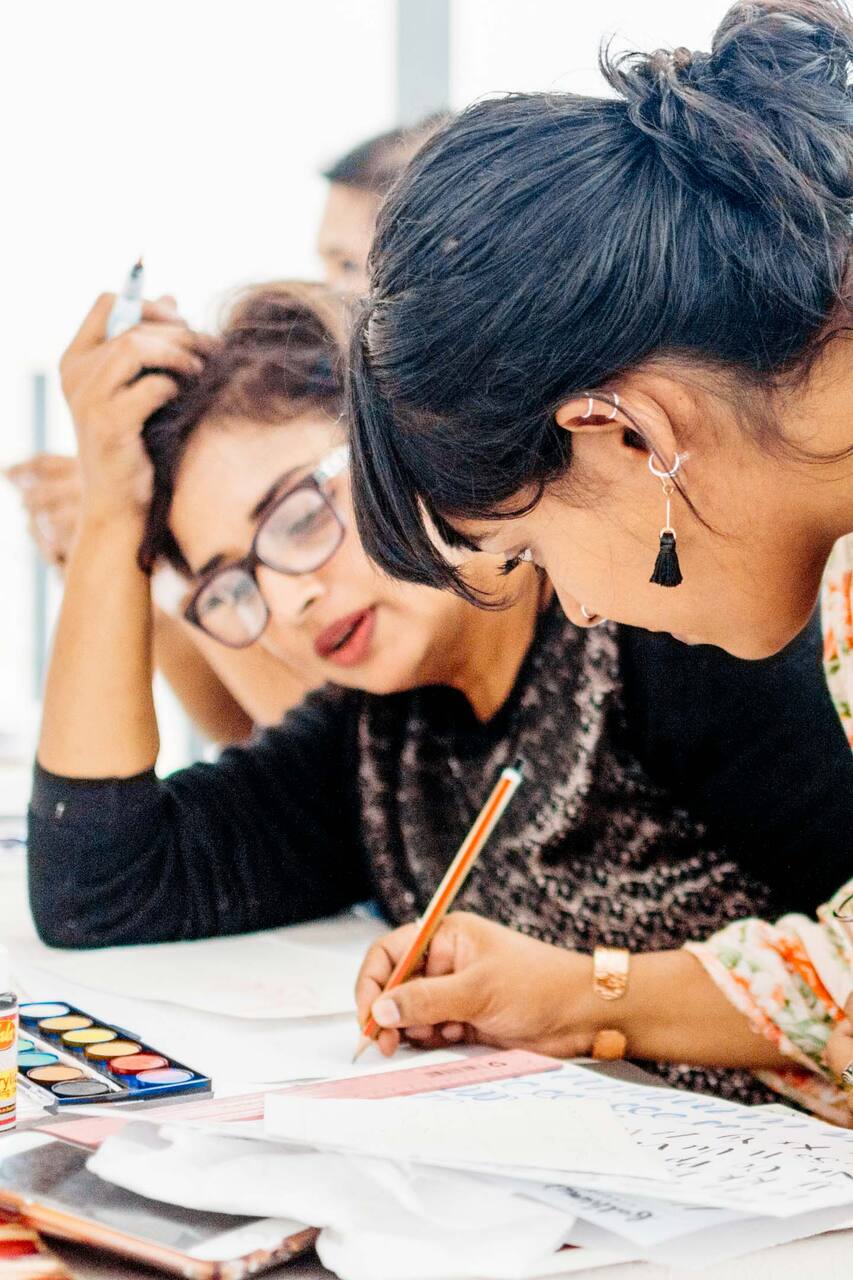 Learn Watercolour Brush Lettering
Learn Watercolour Brush Lettering
I'm a graphic designer, illustrator and hand letterer and have been practicing brush lettering for about 6+ years. I use it in my daily work for clients as well as for personal projects and find it a really fun and therapeutic medium. A great skill to use practically, and also a great de-stressing hobby.
I'll provide an introduction to brush lettering, watercolours and the materials we'll be using (which will be provided), and will demonstrate the first section of practice. You'll then get started working with the materials yourself and practicing on the worksheets provided. We'll then move on to more advanced practice, which I'll demonstrate first. And then we'll move onto creating your…
All materials will be provided. You'll receive your own set of materials to take away with you so you can keep creating.
用具
Art Materials watercolour paint, ink, watercolour paper, practice sheets, pencil, ruler, eraser, paint brush, Aquash brush, custom workbook
A phrase or quote no longer than 5 words which you'll use in the workshop.
We'll be working on the mezzanine level of the KZNSA Gallery space. If you arrive early, grab a coffee or tea and browse the artwork below until the correct time.
アートクラス
Learn Watercolour Brush Lettering
新着の体験