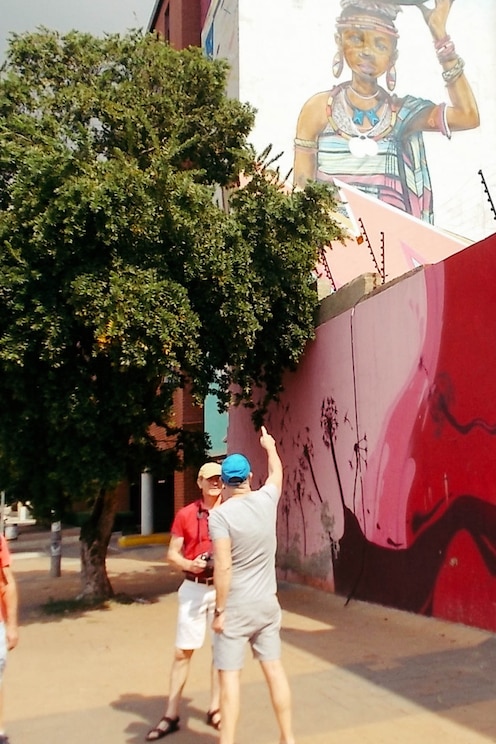 Snap street art on a city photo walk
Snap street art on a city photo walk
We will meet outside a cafe at the corner of Miriam Makeba and Gwigwi Mrwebi streets in the Johannesburg suburb of Newtown. We will walk through the district for approximately a mile and a half to capture the essence of the city's urban art with our cameras. We will then travel by van to the Maboneng Precinct, an…

Transit between locations
I will be your host on this walking street-art photographic experience. The art is part of the urban fabric of the city, and both locations have history. When joining, please note that we will walk about a mile and a half in each location, so wear comfortable shoes, a hat, and, of course, bring your camera. This is a great way to mix with the locals.
We will be in Newtown Junction, a historical area that houses the original Market Theatre, which was the first truly non-racial theater in Johannesburg. It is a vibrant part of the city, with a bustle of people getting on with their daily lives. The Maboneng Precinct is a new inner-city revival project with loft apartments, street curios from all over Africa, restaurants, and coffee shops. The urban art in this area is extensive.
参加にはご本人確認(自撮り+身分証の顔写真との照合)が必要です。確認は1回で済みます。
Johannesburg is a large city, and you will need to be vigilant with your equipment. You will need to stick with the group and not wander off too far.
フォトウォーク
Snap street art on a city photo walk
新着の体験