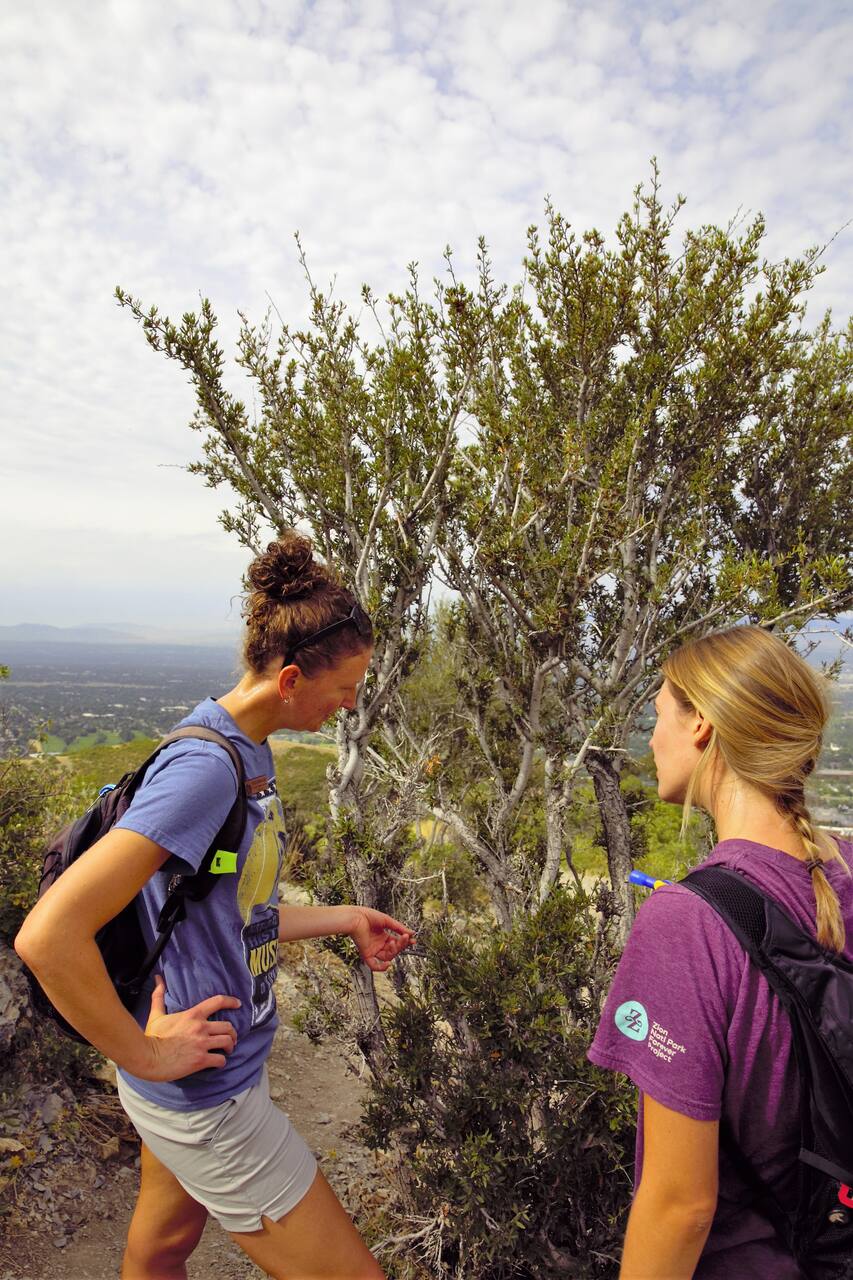 Iconic hike beloved by locals
Iconic hike beloved by locals
Your guide will be Kirstin, a staff member at the Museum. She's served as a guide with the Cottonwood Canyons Foundation and she worked for Utah State Parks for 3.5 years. She loves to hike and backpack and knows the Wasatch Mountains after years of exploring them on foot.
Natural History Museum of Utah/University of Utahについて
The mission of the Natural History Museum of Utah is to illuminate the natural world and the place of humans within it. NHMU is the state's official natural history museum housed in a stunning modern home. Museum guests can learn about Utah's paleontological discoveries including many new-to-science species of dinosaurs, explore Utah's diverse ecosystems, and much more.
こちらは
社会貢献体験
です。参加費は全額、「Natural History Museum of Utah/University of Utah」に寄付されます。
Join us on an iconic hike to the Living Room! This beloved hike gives you the opportunity to view wildlife and plant life while making your way to a fantastic view overlooking the Salt Lake Valley. Why do they call the hike the Living Room? The reward at the end of the hike is the "chairs" & "couches" that have been created out of the native sandstone. Enjoy a break while lounging on the…
Key factors to consider before signing up for this hike: Altitude Sun exposure Steep terrain Wildlife Weather
チケット
Free Museum admission Explore the Museum after your hike.
• Appropriate footwear; ideally closed-toed shoes. (No flip-flops!)
• Plenty of water (At least 1 liter)
• Sunscreen + lip protectant
• Clothing in which you don't mind sweating
• Wearing layers is highly suggested—you may warm up on the hike, or get chilly on the milder walk back down. Having a lightweight rain jacket or a poncho on hand is ideal in case we get
• Backpack or bag to carry layers, snacks, camera, etc.
• Inhaler or Epi-Pen, if needed
• Suggested: Camera, binoculars, snacks, small notebook
This hike is in the Wasatch Mountains which run along the east side of the Salt Lake Valley. The hike provides a stunning view of the entire valley and beyond, including the Great Salt Lake--depending on weather conditions. The Living Room, which is the turn-around point, is a fun place to stop and take in the view while lounging on "furniture" made of rocks.
ガイド付きハイキング
Iconic hike beloved by locals
新着の体験