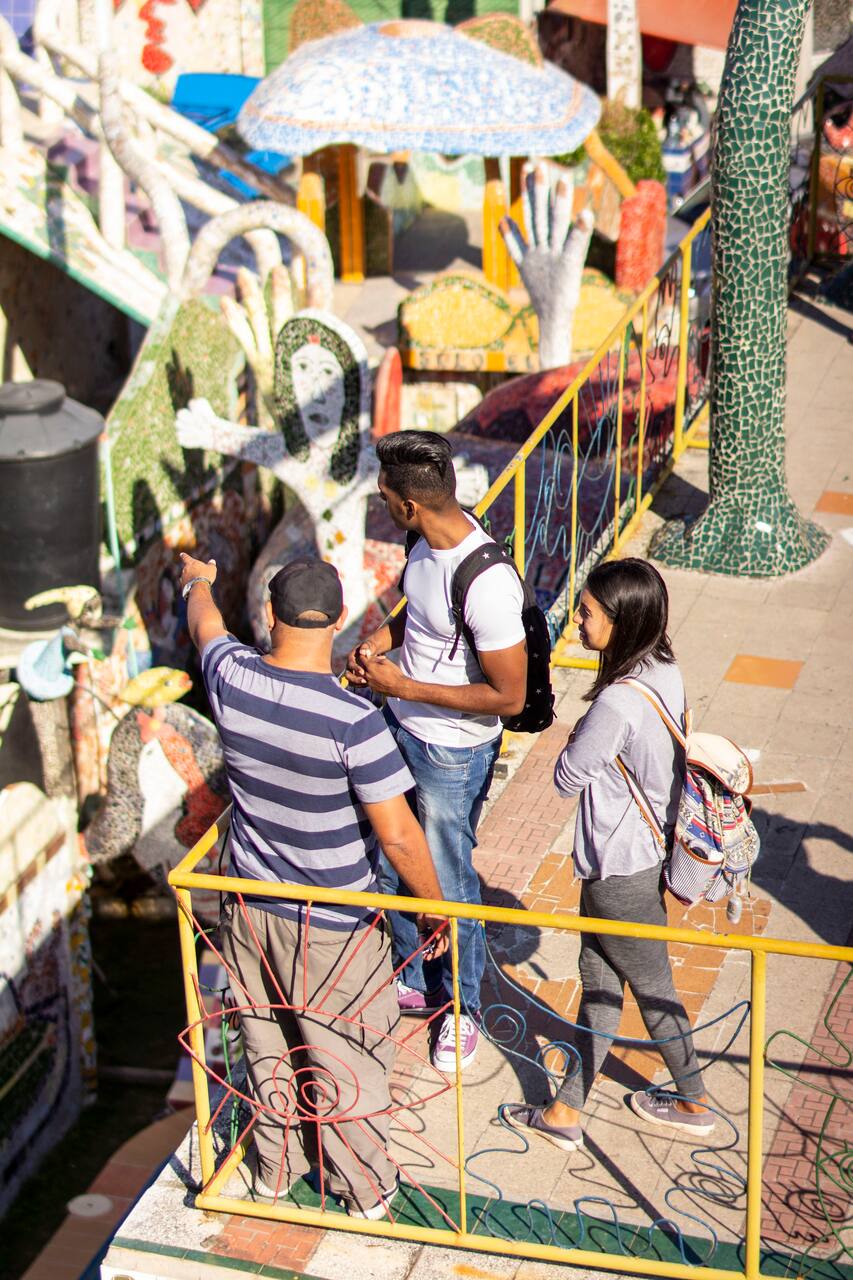 キューバのガウディ、ホセフスターの作品に触れるウォーキングツアー
キューバのガウディ、ホセフスターの作品に触れるウォーキングツアー
More than 15 years of daily work in tourism has given me the expertise to find out hidden and different sides of the Cuban society. Tightly related to the art since the beginning, I am constantly trying to interpret the intricate codes of the Cuban reality. I love to summarize that reality and give it to my friends in a colloquial way. We want you to be on board as part of the friends team I just…
We're going to visit four Artistic Communitarian Projects which have been a true marking point changing everything around on its location. More than just an artistic tour, you'll have the chance to learn interesting details of Cuban's daily life for real and interact with them. The goal is to take you to different spots in Havana, and show you how poor communities have been saved through the…
You can bring donations (optional) such as: pencils, pens, paint brushes, etc, to deliver as a gift in those Communitarian Projects. *If any of the places is unavailable I'll take you to another place
移動・送迎
Private vintage car free!
Cassual, comfortable wear
A water bottle would be necesarry
Donation or gifts for children (OPTIONAL)
We will meet in the middle of Central Park, right next to the monument located in the center. Then, We'll visit the first Artistic Communitarian Project in our journey, called "Proyecto Arte Corte" by locals. After this, we'll get into a vintage car to visit the three places left. You'll visit Callejon de Hammel and Fusterlandia, two of the most important Artistic Communitarian Projects in Havana City. "Barrio del Arte" will be the last community
If you don't see availability for the time you are looking for, you can .
You can bring donations (optional) such as: pencils, pens, paint brushes, etc, to deliver as a gift in those Communitarian Projects. *If any of the places is unavailable I'll take you to another place
アートウォーク
キューバのガウディ、ホセフスターの作品に触れるウォーキングツアー