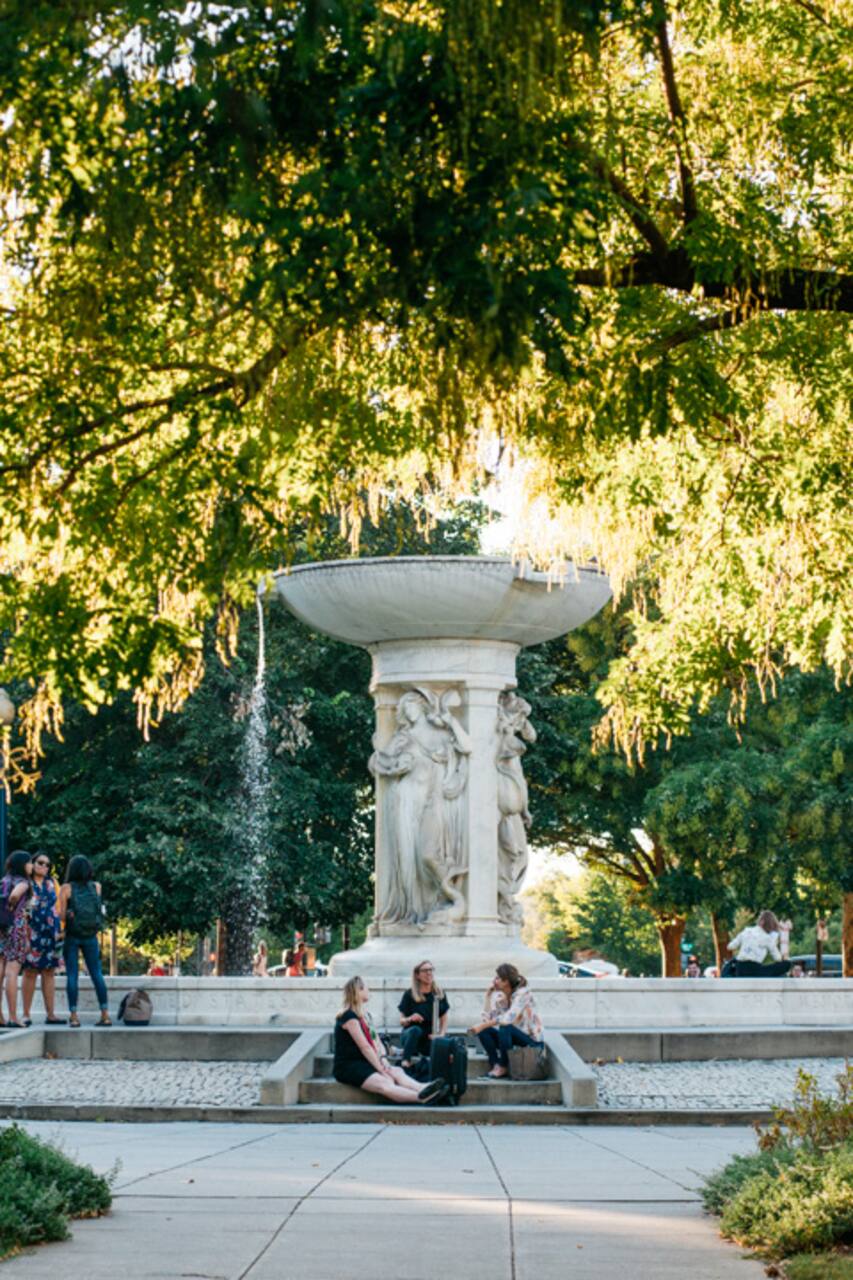 Snooping around Dupont Circle
Snooping around Dupont Circle
Andrea, your guide, is the author of "111 Places in Washington That You Must Not Miss," an off-the-track guidebook for adventuresome visitors, and locals who wish to find new ways to enjoy their own city. She has been in the tourism industry for 31 years, and is a road trip junkie, happy to go anywhere on any day, particularly in the Mid-Atlantic. She is a total contrarian to the notion that "one…
Jouons is a 9-year-old youth soccer program that focuses on skills training and player development. We aim to bring unparalleled soccer programming and coaching to underserved communities with no soccer access; to provide a safe place to play, affordability city-wide and accessible to everyone. Top adult players from all over the world have played, and continue to play with us, to stay fit.
こちらは
社会貢献体験
です。参加費は全額、「Jouons Football Club」に寄付されます。
On this walk, learn about the mansions that line the Dupont Circle neighborhood, the place to see and be seen in the early 1900s. Enjoy stories about the heiresses and socialites of their times who hosted the city's finest parties with the most sought after invitations. Hear tales of spies, art collectors, musicians, a President's daughter, the Hope Diamond, and the assassination of a foreign…
The terrain is pretty flat. Be prepared to walk about 2-3 miles. Arrive a few minutes early so you can get yourself a cup of coffee or juice at Shop Made in DC, where everything is locally produced.