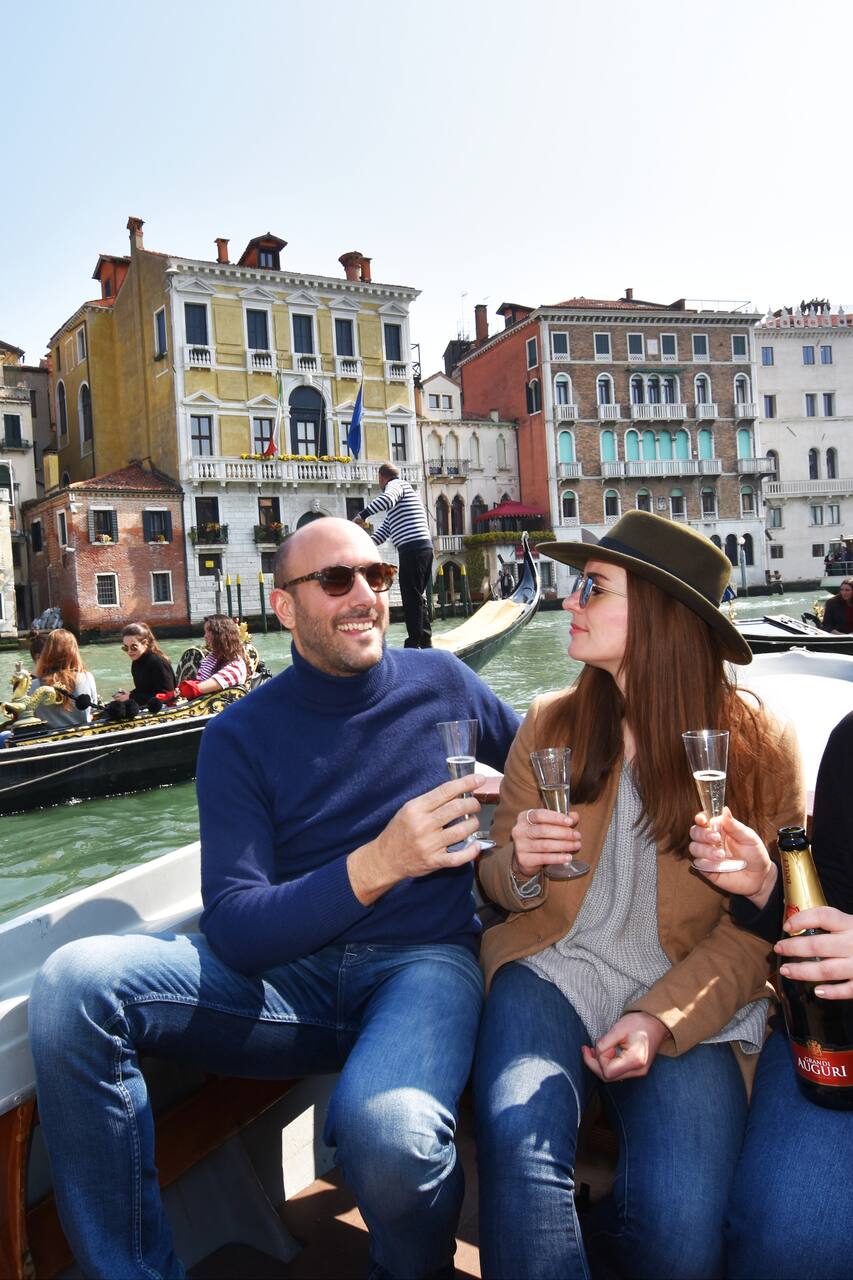 Includes:
食べ物、ドリンク、用具、移動送迎

人気です! 予約740人突破。
Hi I'm Alessandro, a Venetian of 29 years of age. I love the sea, I love wine and I love meeting new people! These are the main ingredients for my Aperiboat, the best way to experience a delicious aperitif while cruising on the most famous lagoon in the world. I have worked in the hospitality sector throughout all my life: as a barman, as an event organiser, as a waiter, as a cook and now as a…
You will get on my "topa" boat and you will experience a great Venetian aperitivo with a stunning view of Venice from the outer lagoon and its magic islands :) As soon as we start cruising, I'll start serving you the following treats: - Prosecco (sparkling white wine), local beers. All the drinks are proudly made in our region (Veneto). - Venetian-style tapas. The experience will last about 1…
If you easily get seasick, this might not be recommended for you, but keep in mind rough sea is rare in Venice! Remember to go to the toilet before getting onboard!
Snacks
Venetian tapas Let me know if you are allergic to anything.
Apertif, Beer, Soft drinks and Wine
Prosecco and beers. I can also provide non-alcoholic drinks upon request
Transportation
My boat A traditional Venetian boat called "topa".
Equipment
Ponchos /Safety Jackets If it's a rainy day, I'll give you waterproof ponchos for the ride. I'll provide safety jackets too.
Camera/Smatphone for pictures
A warm jacket for the windy and chilly days