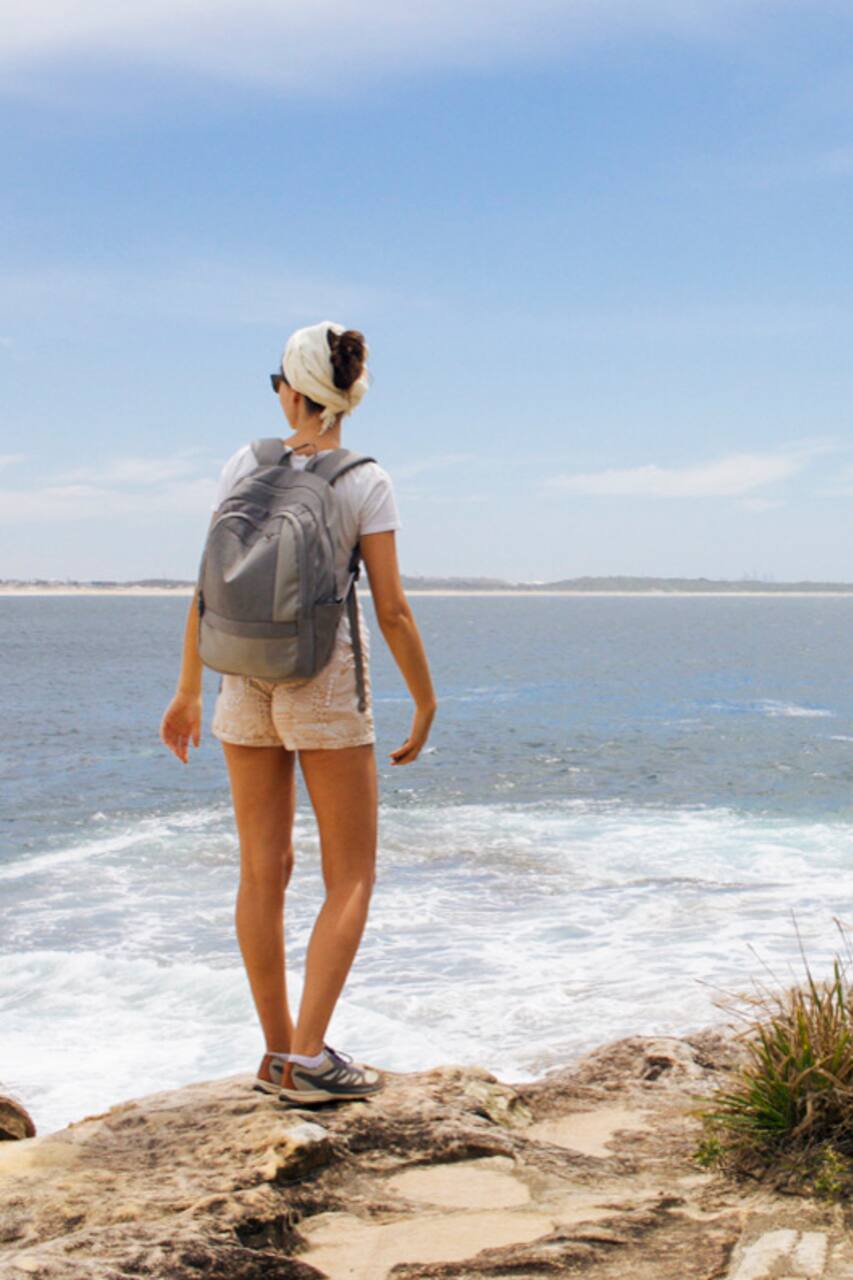 Hike & swim at oldest national park
Hike & swim at oldest national park
Includes:
ドリンク、チケット1枚、移動送迎
Emu Trekkers is passionate about sharing its love and knowledge of the Royal National Park and the environment for a good cause. All the guides give their time and expertise voluntarily to raise funds to help kids in need. They are a certified Eco-Pass tour operator in the Royal National Park and Australia's first 100% not-for-profit, outdoor adventure tour operator run entirely by volunteers.
Emu Trekkers is Australia's first 100% not-for-profit, outdoor tour operator ​run by volunteer guides. In 2018, Emu Trekkers is proudly supporting the Indigenous Literacy Foundation with their commitment to improve literacy among children in remote Indigenous communities in Australia. All the proceeds of the tours go towards supporting this cause.
こちらは
社会貢献体験
です。参加費は全額、「Emu Trekkers」に寄付されます。
Take a breather from the city and join us for a day discovering secluded beaches and the rugged beauty of the NSW coastline in one of the worlds oldest National Parks. After meeting you we'll give you a quick tour of Cronulla; a seaside location that is popular with local surfers. Here, you'll experience Sydney's coffee culture and sample a flat white, cappuccino or espresso at one of the best…
This is our newest experience. Read guest reviews of our other Airbnb Social Impact Experiences here: https://www.airbnb.com.au/experiences/140076 https://www.airbnb.com.au/experiences/113776
チケット
National Parks Fees Emu Trekkers is a licensed Ecopass tour operator in the NPWS.
Money for additional snacks (optional)
We'll spend most of this experience in Royal National Park; one of the world's oldest national parks. In addition to spectacular sandstone coastline and aqua coloured swimming spots, the park is home to a huge variety of Australian plant and wildlife like the banksia, and between May and November, is a great place to spot whales during their migration.
This is our newest experience. Read guest reviews of our other Airbnb Social Impact Experiences here: https://www.airbnb.com.au/experiences/140076 https://www.airbnb.com.au/experiences/113776
日帰り旅行
Hike & swim at oldest national park
新着の体験