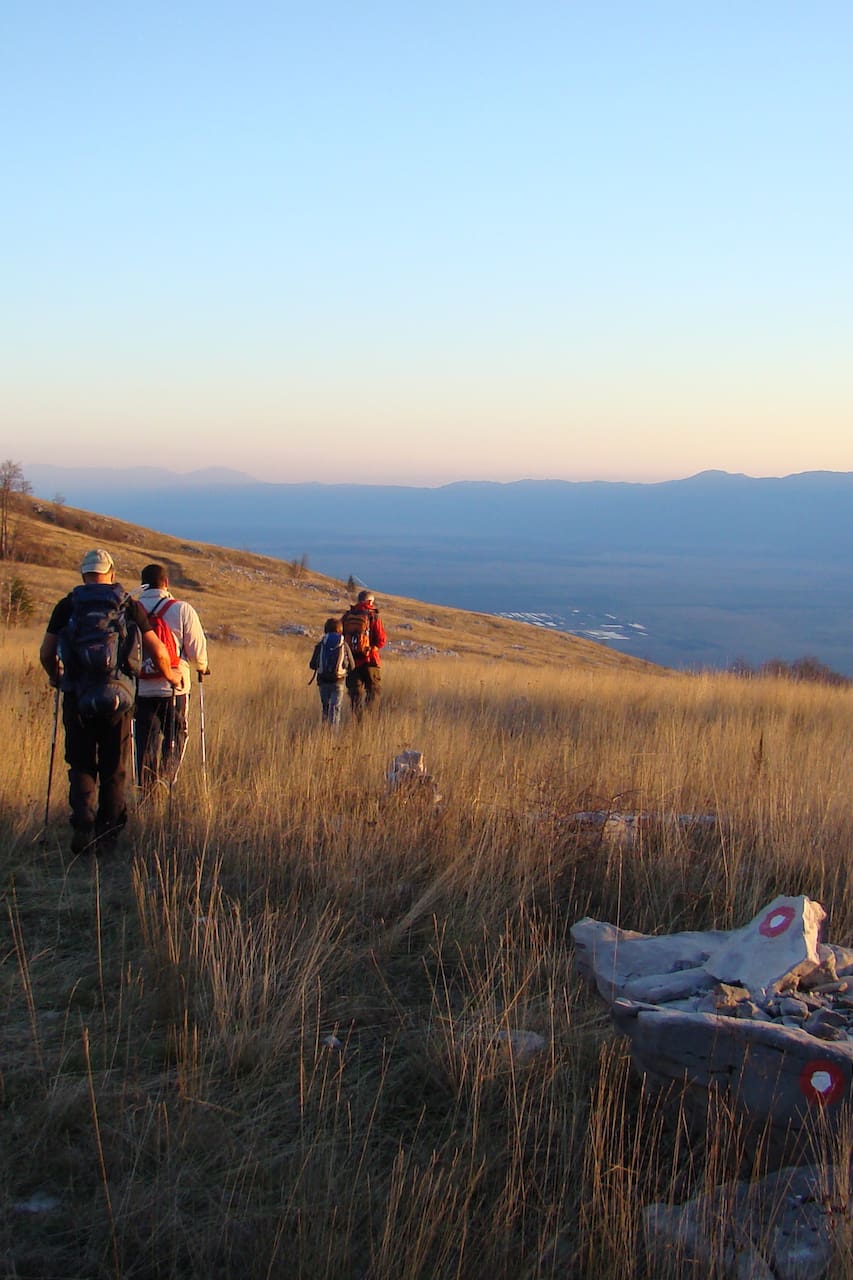 Includes:
食べ物、ドリンク、用具、移動送迎
I'm in love with the first and basic outdoor activity: walking in nature. For my promenade tour, I usually choose mountains, islands, seaside forests, every part of my country is involve in this 'love affaire'. I started with mountaineering 15 years ago and from then I have passed over every mountain ridge in Croatia (winter, summer period). I'm well experienced in every way (behavior, safety in…
Our meeting point will be in the city of Split. I will pick you up with my car and after 30 minutes we are at the begining of our hiking trail, mountain Mosor. We have 45 -50 minutes from our car to the mountain hut (choice between light and not so light hiking trail). Mountain hut is at 868 meters above the sea level. The shelter is open on Saturday and Sunday so we have lunch (choice; extra…
This experience is very well organised so take it easy you don't have to be in very good shape. We will not put you in any kind of effort that you won't be able to overcome. Just the open heart:)
昼食
Saturday-Sunday :Sarma (home made), beans with the sausage, dry meat. Monday-Friday : our own kitchen in the nature or to bring with us some sandwiches (optional)
ビール, コーヒー, 茶と水
Saturday-Sunday :Home made forest tea, water, beer. Monday-Friday : Water, tea (optional)
Hat (summer period), bottle of water and some good shoes for mountaineering.
It depends of the weather forecast. We will arrange it together on the day of the hike
Mountain hut (possibility), cave on the way, small river, sightseeing spot, forest, some old forgotten trails, a medow for rest, camp place for fire (possibility).
参加にはご本人確認(自撮り+身分証の顔写真との照合)が必要です。確認は1回で済みます。
酒類を伴う体験です。酒類は法定飲酒年齢以上の成人ゲストにのみ提供されます。
This experience is very well organised so take it easy you don't have to be in very good shape. We will not put you in any kind of effort that you won't be able to overcome. Just the open heart:)