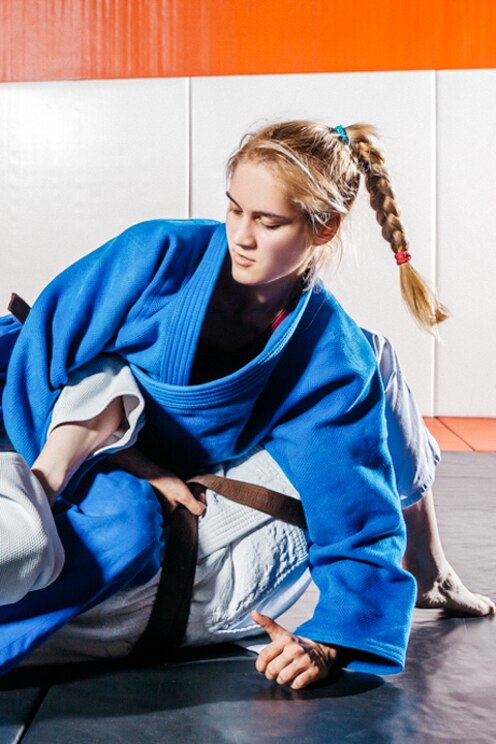 How to make champions (Bjj journey)
How to make champions (Bjj journey)
8 am-10 am : Wake up in the morning with a fantastic breakfast (eggs, juice, fruits, burritos, acaï, pancakes, tea, coffee, and more). 11 am-12.30 pm : Brazilian Jiu jitsu class (warm up, techniques, fight). 12.30-13.30 pm : Lunch (barbecue, vegan option) 14.30-15.30 pm : Free time ( enjoy the pool, the little…

Breakfast, lunch, dinner Self defense class, brazilian jiu jitsu class, Acaï, game, beach, fire camp.
Hey ! My name is Terryboy Gustave. I am a professional fitness coach from Brussels. Because of my big brother I started Brazilian jiu-jitsu 7years ago. I trained hard everyday with passion and love to get my black belt, and the tittle of European champion. After studying sport I get the diploma of personal trainer and animator, traveling around the world for more experience. I organized many activities in day camp in Brussels, Paris, Rio de Janeiro during the summer and throughout the year during the holidays. It's not just a sport but a life style with, philosophy, discipline and passion.
Welcome to The Anderson Estates! It's a beautiful properties were once home to the first nationally recognised humanitarian African-American actor Eddie "Rochester" Anderson who earned a star on the prestigious Hollywood Walk of Fame. Recently, Eddie Anderson Jr. has developed his father's vision into the community we now share at The Anderson Estates. We will wait you inside the Mansion.
武道
How to make champions (Bjj journey)
新着の体験