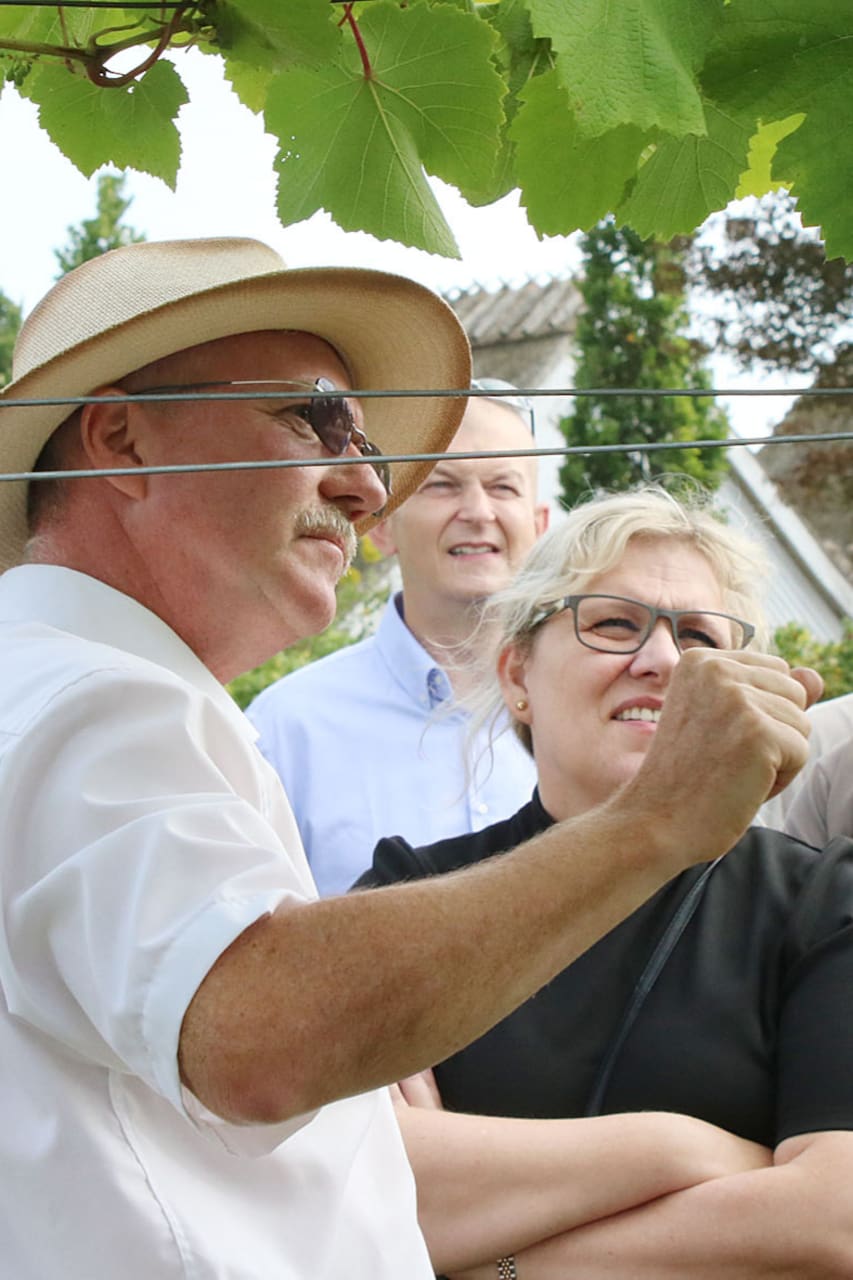 Languages:
ガイド言語:デンマーク語と英語
We have build this fantastic farm, right in the middel of a great nature next to our own beach and the forrest 20 years ago. All the farmland has always been grown Organic, according to the most strickt danish rules. We produce and work under the rules of " better with a small production and top quality!"
We start with a tour in the vine-and apple orchard with 2000 red organic apple trees and 6000 wines. You will get the history of the family how it all started. You will get to see the various technics for wine growing systems, cuttings, Organic technics, the work during the year in the field, and not least the one and only Pergola orchard in Northern Europe. Thereafter a visit in the wine cellar…
In case of rain bring raincoat and umbrella.
Food
Local bread chese & tapas You will be served warm local baked bread with local cheese and tapas, perfect with the wine-tasting.
Drinks
4 Wine tasting Our freshly new Rose wine, Red wine of dried grapes, Apple-ice-wine, Abble Mead (the vikings drank it) all top quality wines!
Good footwear good for a walk in the fields, sunglasses and a camera.