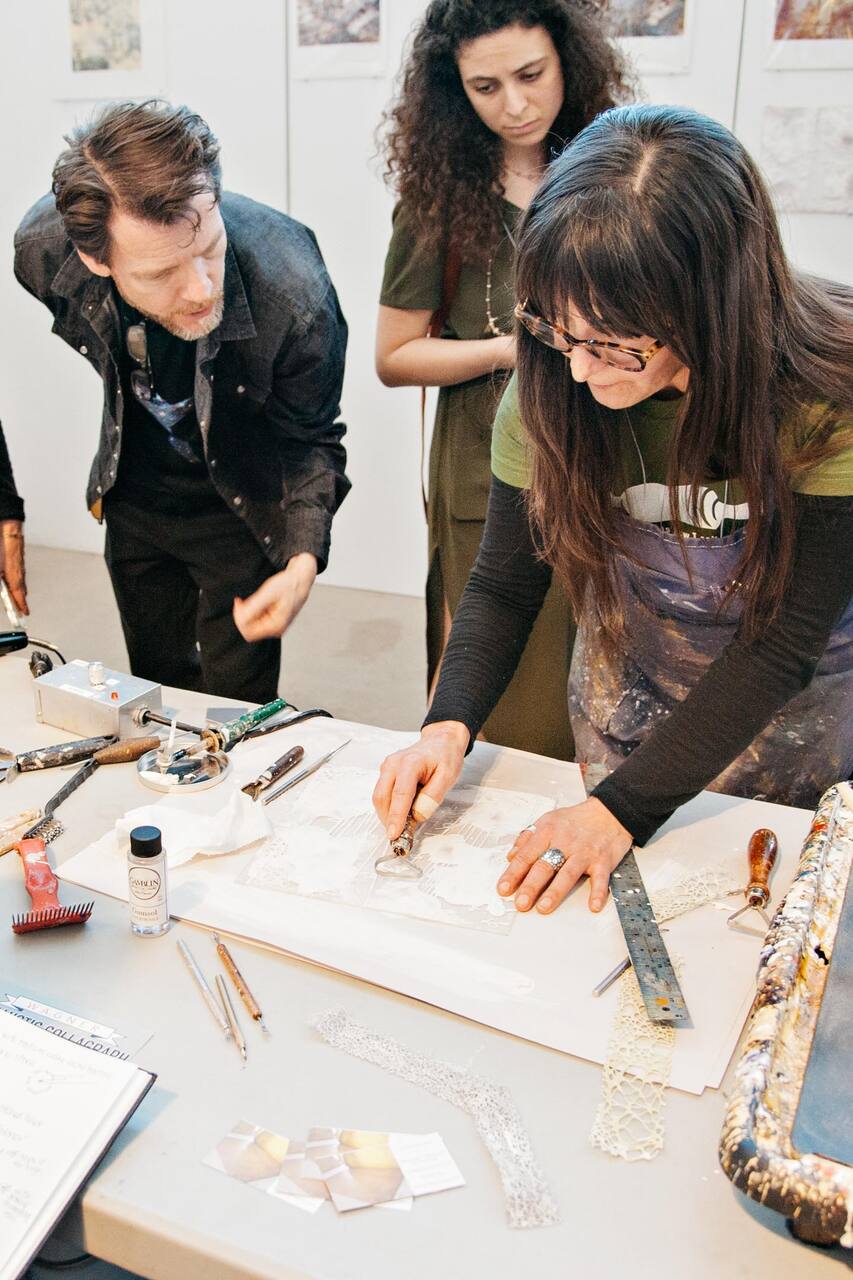 Learn How to Print With Beeswax
Learn How to Print With Beeswax

大体いつも満席!予約のとれない人気体験です。
I am a working artist and who loves hosting Airbnb. My studio is on site and I teach workshops. I exhibit my work in Houston, Seattle and Palm Springs. I also teach workshops and participants have come to stay at my Airbnb from all over the world to learn encaustic painting, the ancient medium that combines beeswax, resin and pigment. I also teach a unique printmaking technique I innovated that…
ENCAUSTIC COLLAGRAPH MONOPRINTING This four hour session will familiarize you with this unique technique that I innovated. A brief demonstration will cover applying the wax that I make and formulate. I will use the various encaustic techniques that I married with collagraph printmaking as well as dry point etching, mark making, incising, embossing, and the use of heated tools. Also, an overview of…
My studio is very close to the MAX Yellow Line. Take the Expo Center bound train from downtown. I am also just off of the I-5 freeway. Bring any fabrics or stencils for embossing into the wax plate.
Equipment
A fully equipped studio Etching press, non-toxic inks, beeswax, printing plates, paper, brushes and tools.
fabrics, textures, string, textiles or stencils to experiment with but are not necessary.