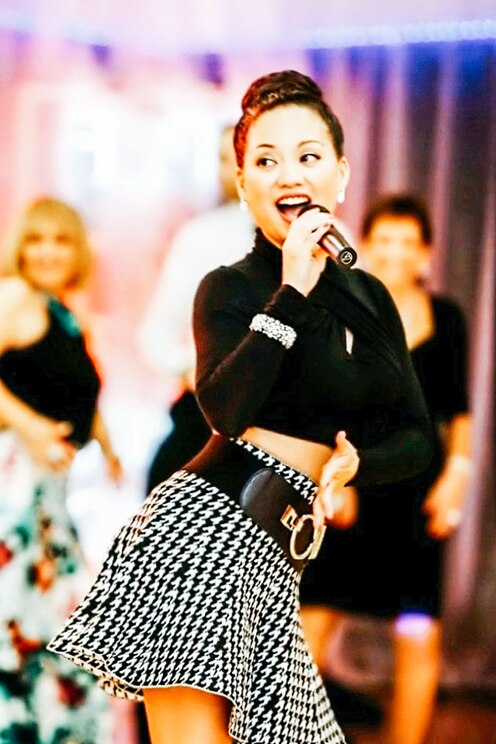 Learn Salsa Dancing Orange County, CA
Learn Salsa Dancing Orange County, CA
Your experience begins with a meet and greet with me and my dance friends! After getting acquainted, you'll start off learning the basics of Salsa & Bachata in the comfort of my beautiful Laguna Hills location. You will start off learning Salsa at first. Depending on how quickly you pick up, you can learn up to 2…
含まれるもの
Equipment, Transportation, Drinks, Tickets, Food

Appetizers Chips, dip, cheese, crackers and so on. Snack selections will vary.

Beverages Alcoholic & non-alcoholic beverages will be available.

Entry into venue I will provide entry into venue for each person.

Transportation Round trip taxi or ride-share service will be provided if needed.

Music Salsa, bachata, merengue music and personalized dance instruction.
Hello, Friends, I'm a 10-year veteran of Latin and salsa dancing. I love to dance as well as share my passion for dance. I've been teaching dance to people of all ages, from beginner to advanced. I am a Latin and rhythm competitor, performer, and coach throughout California and the USA. I look forward to showing you a great time here in Orange County, and sharing my experiences and passion for Latin and salsa dancing with you!
We will conduct our meet & greet and Salsa dance instruction at my primary residence in Laguna Hills, which has a beautiful space to dance, practice and socialize. From there, we will head to the local Salsa nightclub located approx. 10-15 minutes away in Mission Viejo, CA. Transportation to venue and back to the residence is provided if needed. You are welcome to take your own car, or means of transportation if you'd prefer.
参加にはご本人確認(自撮り+身分証の顔写真との照合)が必要です。確認は1回で済みます。
酒類を伴う体験です。酒類は法定飲酒年齢以上の成人ゲストにのみ提供されます。
Dress comfortably for dancing & night-club appropriate (no shorts or flip-flops). If you have dance shoes, great! Don't forget your I.D. You will be carded at the door and when you purchase alcohol.
ダンスパーティー
Learn Salsa Dancing Orange County, CA