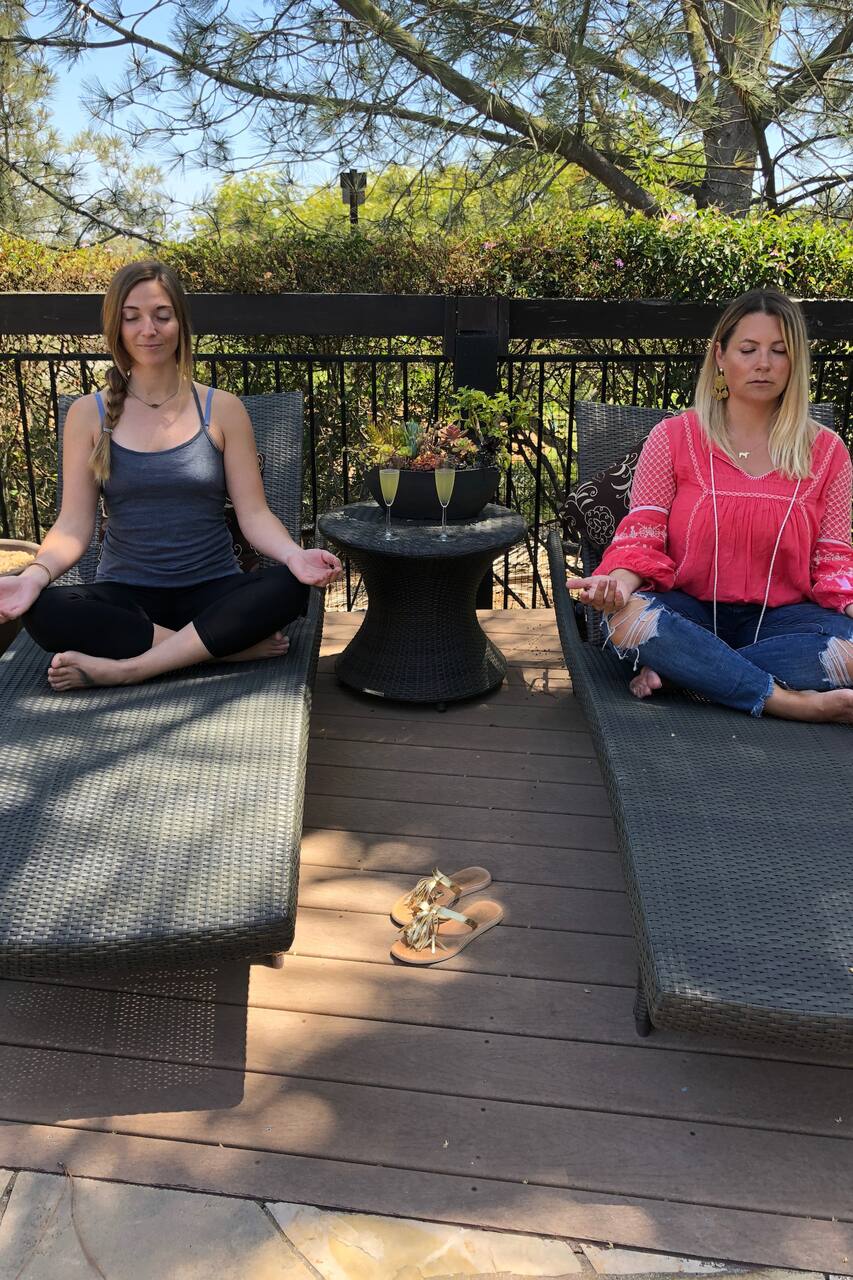 How To Take Vacation Bliss Back Home!
How To Take Vacation Bliss Back Home!
Debbie Seid is a certified hypnotherapist, life coach, energy medicine healer and master NLP (neuro-linguistic programming) practitioner. She has over 30 years of experience working with executives, entrepreneurs and millennials. Debbie combines her unique skills for a holistic approach to health and wellbeing. She is the CEO of Habits to Happy in San Diego, CA.
Stress is killing you... literally. Stress is the basic cause of 60 percent of all human illness and disease. Research shows that vacations are crucial for managing stress... but the minute we get back to our daily stressors we quickly lose that state of being. Here's the good news...stress is something we can actually control! So how do we take the bliss experienced while on vacation back…
Plentiful street parking is available. Dress comfortable and casual.
ドリンク
Mimosa and/or Beverage 1 Mimosa or any non-alcoholic beverage of the guests choice - tea, coffee, water, etc.
This workshop will be held in a stunning 5 star outdoor patio and backyard in Del Mar. Complete with outdoor kitchen, pool, spa, fire pit, outdoor dining table and lounge chairs - this oasis of peace and relaxation makes any guest immediately comfortable and at ease.
健康教室
How To Take Vacation Bliss Back Home!