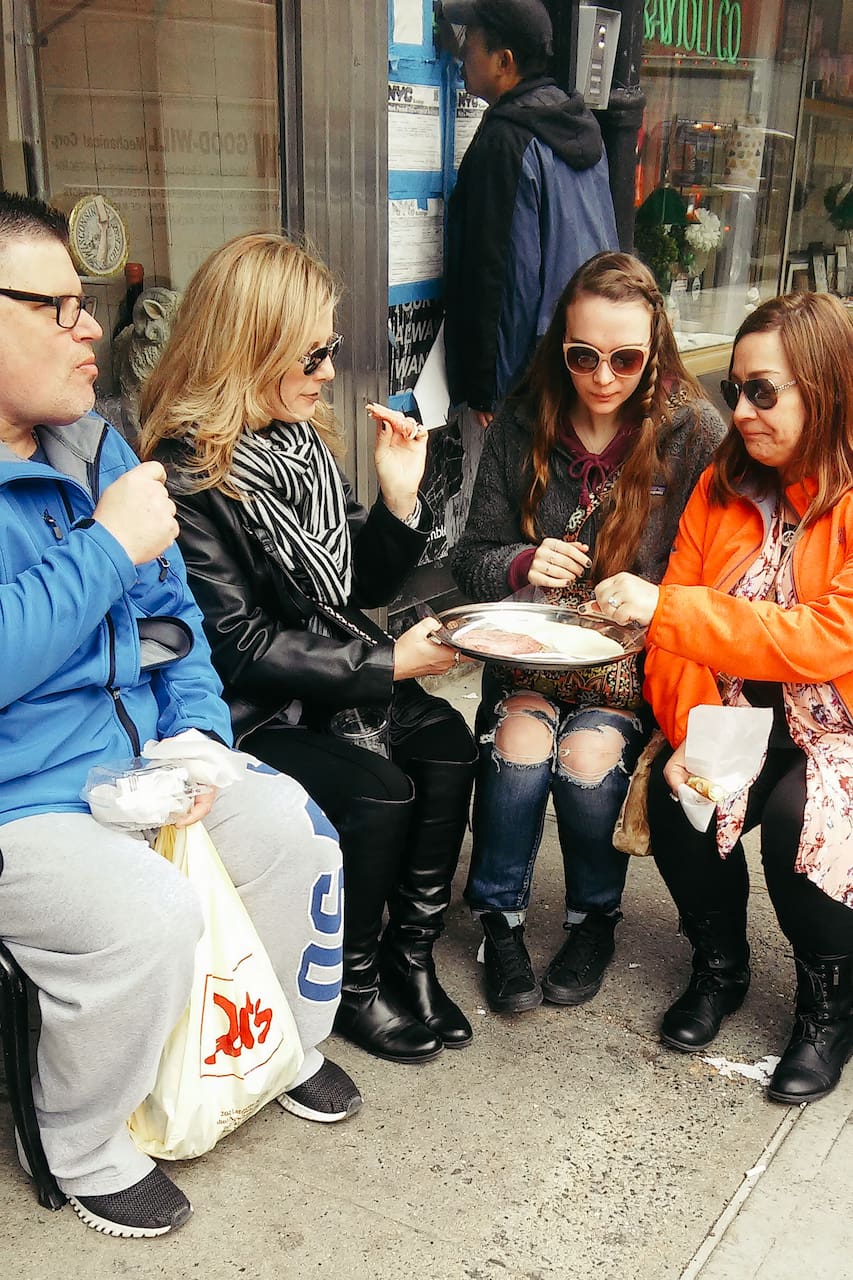 ソーホー/リトルイタリー/チャイナタウンでランチツアー
ソーホー/リトルイタリー/チャイナタウンでランチツアー
Bruce is a native New Yorker and a confirmed foodie. He's is a very knowledgable guide with 5 years experience leading walking food tours in New York City.
Enjoy a delicious lunch in four courses as you follow your native New Yorker guide through three diverse neighborhoods. Enjoy an authentic NYC pizza, followed by cheese and Italian salami. Next, we'll savor a cannoli at a historic bakery, then nibble savory pork dumplings (vegetarian option available) in Chinatown. Explore the neighborhoods' sights and landmarks along the route, get an…
Should you arrive early there are park benches to sit across the street, on the corner of Thompson St, or a bar Soho Room, across the street, corner of Sullivan Street.
Food
4 courses included Beverages not included