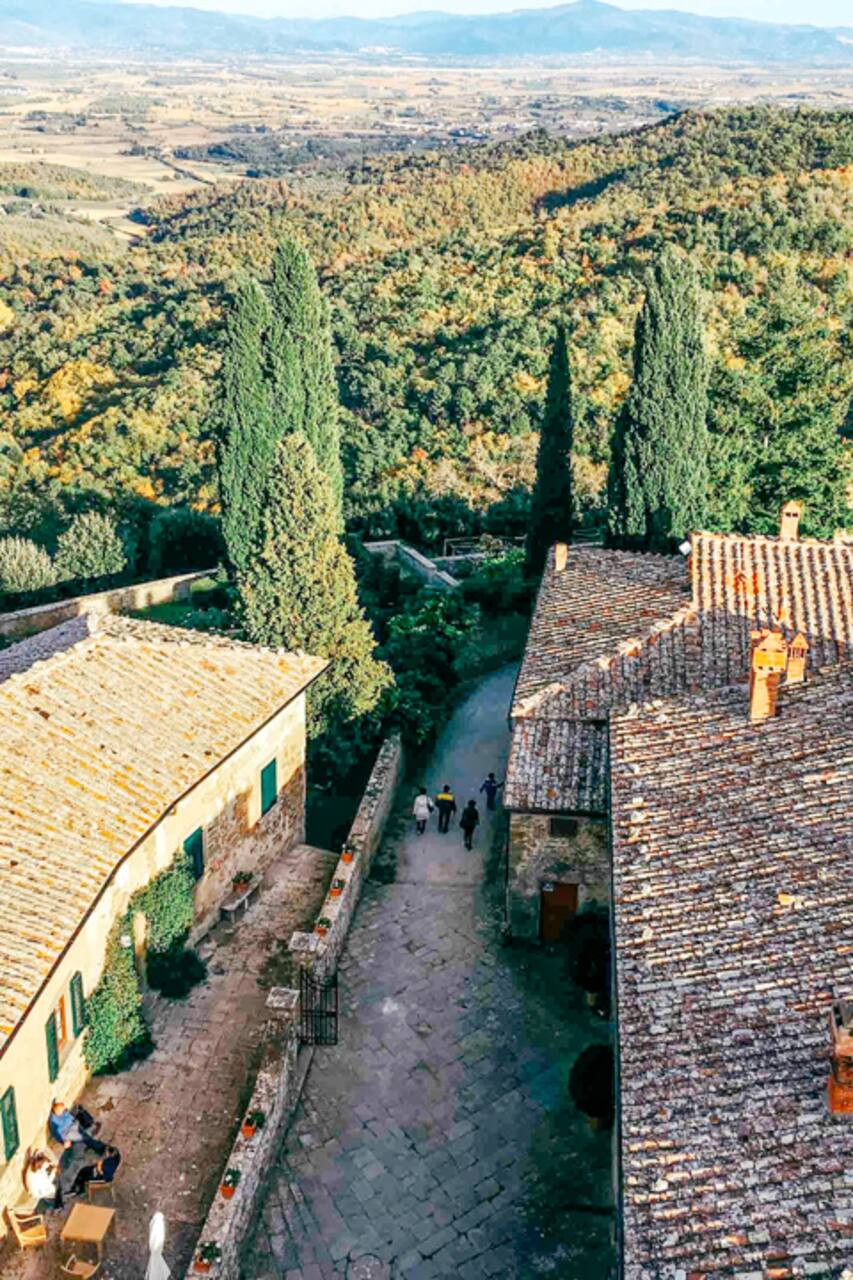 Hike & Wine at Castello di Gargonza
Hike & Wine at Castello di Gargonza
My name is Neri Guicciardini and I run Castello di Gargonza historic hamlet and hotel since 2013 with my wife Elisa. I was raised there by my parents. My father started to restore the village in 1972, stopping its decadence that was due to the rural exodus of the 1950's and 60's. I'm eager to share the story of this village with you.
The experience consists in taking a hike in one of our new trails immersed in the nature surrounding Gargonza's castle. These itineraries are within the Castel bounds and will give a chance to rediscover some of the histories of the place by visiting what was the heart of the old agricultural habitat outside the hamlet's wall. Following the hike, you will have a wine tasting inside the Castle's…
You should bring comfortable shoes for walking. A hat and sunscreen are recommended during the summer. In July and August the tour might be canceled during heatwaves
ドリンク
Water & Wine Three different red wines will be provided during the wine tasting
We will meet at the reception in the middle of the village. We will then take a hike through the paths in the woods that surround the Castle. We'll then go back to the Village for the wine tasting at our Bottega.
参加にはご本人確認(自撮り+身分証の顔写真との照合)が必要です。確認は1回で済みます。
酒類を伴う体験です。酒類は法定飲酒年齢以上の成人ゲストにのみ提供されます。
You should bring comfortable shoes for walking. A hat and sunscreen are recommended during the summer. In July and August the tour might be canceled during heatwaves
ガイド付きハイキング
Hike & Wine at Castello di Gargonza
新着の体験