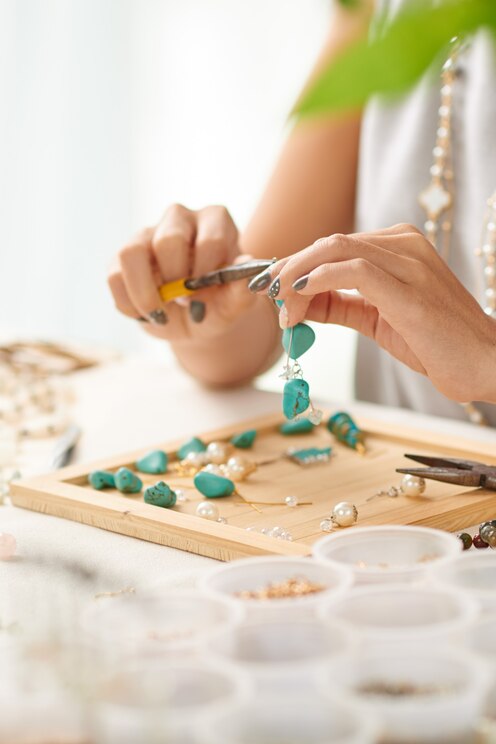 Hunt for Shells and Create Jewelry
Hunt for Shells and Create Jewelry
You'll swim and walk the most beautiful stretch of beaches on the North Shore of Oahu between the famous Sunset Beach and Pipeline, acquiring treasures to make your own earrings with. We will return to my beach cottage to craft a unique pair of earrings with your discovery. You will be given a starter kit to take…

A starter pack including wire, tool, and beads will be provided with a tutorial on techniques, along with cold coconut.
The North Shore of Oahu has the most beautiful beaches in the world. I've resided here for ten years and love to wear a piece of our beautiful beaches wherever I go. I make custom jewelry with shells and sea glass that I find on my front door, by using various techniques of wire wrapping that I have learned over the years. Every shell and bead makes a jewerly piece unique and allows the creator to always remember the beauty of Hawaii.
We will conduct our workshop by working in my mosaic table at my beach cottage residing in a jungle location across from the sand. We will scale the beach and the water looking for treasures, and return to craft at my home. If guests bring a mask and snorkel, we can search within small caverns for shells that others would never know existed.
参加にはご本人確認(自撮り+身分証の顔写真との照合)が必要です。確認は1回で済みます。
We will walk and/or swim the shore line to find shells. Please bring sunscreen, a towel, bathing suit, water, and snacks.Please bring a mask and a snorkel and be an experienced swimmer & want to swim.
ワークショップ
Hunt for Shells and Create Jewelry
新着の体験