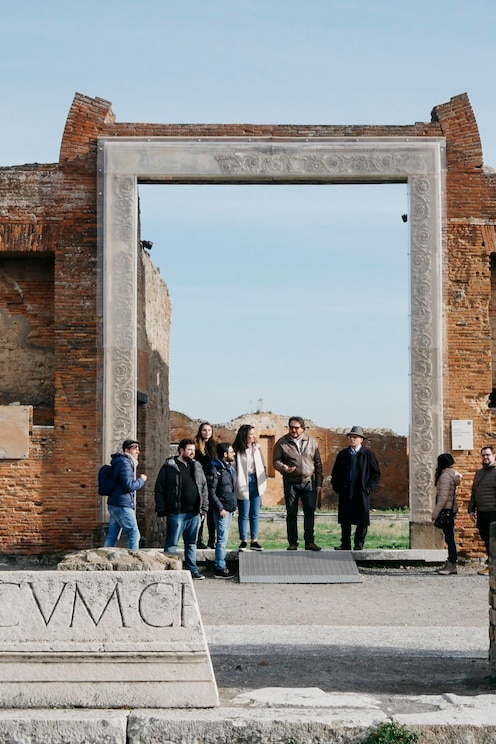 Ready to go back to the 79 AD? This experience consists of a marvelous throw-back walk around the ancient city of Pompeii, the Roman city that was covered by vulcanic ashes in 79 AD. The tour is delivered in English only. THE GROUP SIZE IS 15 PEOPLE OR LESS. Although the area is extremely large, believe me, I…
I am a professional archaeologist and an official tour guide. I studied Archaeology at university, but this has ever been my passion since my childhood. I have been focusing my career on Pompeii and Herculaneum from 2010, and I think those places are pure magic! I'm the founder of Askos Tours, a company with the goal to arrange the best archaeological tours in Italy. I lead a team of wonderful archaeologists and guides, and we do together the experiences that I designed over the years. My colleagues are called Giancarlo, Felicia, Paolo, Sergio, Anna, Chiara, Antonio, Michele, Paola, Daniela, Monica & Antonella, and they all have my same qualifications and the same passion for archaeology. I'm proud to say that our Airbnb experience is one of the most booked and best reviewed in the country. Hope you'll like it too!
After our meeting at the main entance of the site called PORTA MARINA SUPERIORE, we will visit the western area of the site, where are located the most important temples, homes and markets. The highlights are the sea gate, the basilica, the forum, thermal baths, the bakery, the houses of Faun and Vetti, we'll take a look at the brothel (if it's not too busy), we will admire the street of Abundance, the plaster casts of dead's and much more..
今後の予約可能状況
ご希望の日時に空きが見つからない場合は、Emilianoさんにすることもできます。
The tour is delivered in ENGLISH only TICKETS EXCLUDED: 15eur, 2 eur for E.U. 18- 24 y.o. Free for under 18 y.o. We can skip the line and buy tickets for you in 5 min! Since only a section of Pompeii site will be open the evening tour will have a different itinerary