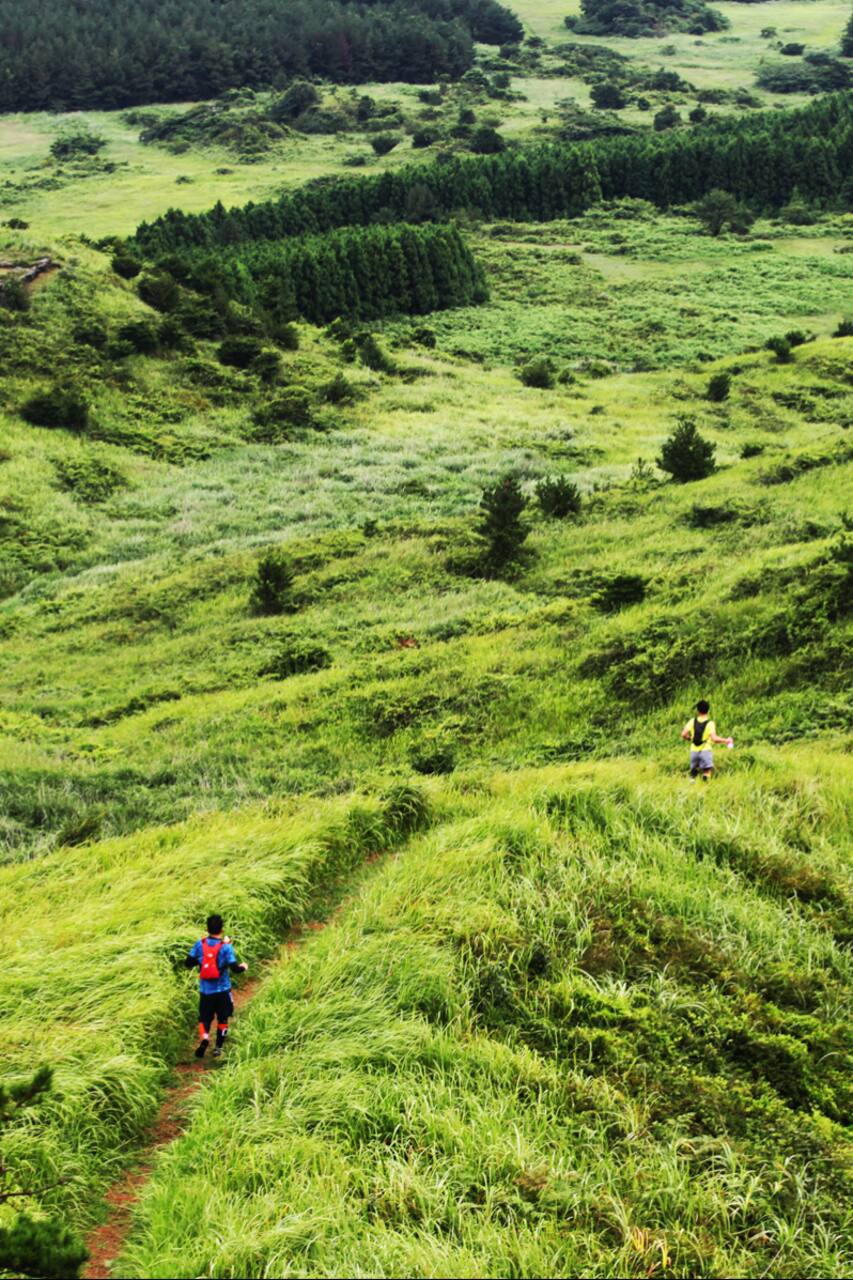 I work as a event director organizing Jeju International Trail Running and Trans Jeju events. I was born on Jeju Island, so I can give you the chance of running through the unique and hidden trail on Jeju. I work with your co-host, Ahn, who was also born in Jeju. He has special running experiences such as running 1,500 miles across France and Germany in 35 days; winning a 150-mile race in the Gobi…
Jeju Island has a marvelous natural environment and has been designated a UNESCO world natural heritage site. You will have the chance to experience a most beautiful trail and create good memories. We will go through the meadow with horses, the Gotjawal Forest, and Tarabi oreum—the volcanic cone known as the "queen" among 380 volcanic cones here, and the windmill area. You will see Mt. Halla—the…
This trail is easy and fun for beginners. Wear appropriate clothes and shoes. We will give you water to take on the run.
Snacks and Other
Lunch. Snacks Local food. Choco pie, which is popular in Korea
Drinks
Beverages and coffee Espresso coffee
Equipment
A souvenir Bandanna and so on
trail running or running shoes
towel (if you want to take a shower, there is a shower room)
We will be in the village of Gasiri, well known for wind, horses, and canola flowers. Jeju horses, provided in the past as tribute items, are bred in pastures in semi-mountainous areas. You can feel the wind of Jeju and enjoy riding a horse. In spring, the big canola festival is held, and many tourists visit this town to see canola and cherry blossoms. During fall, you can enjoy watching the silver grass dancing in the Tarabi oreum.