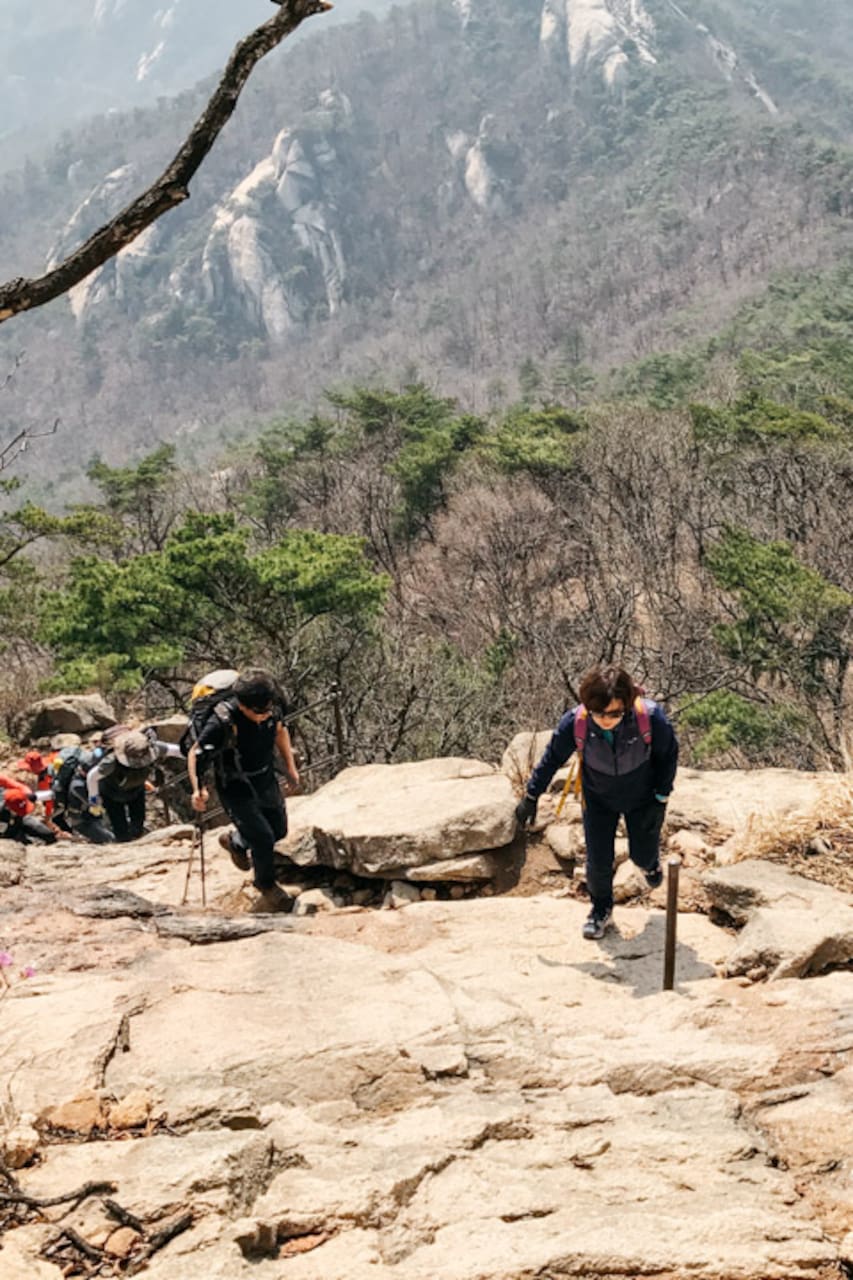 I like nature and I am a regular climber. I have been climbing for more than 30 years now, and I am the leader of a mountaineering group. Bukhansan is located in Seoul, and is a mountain of outstanding scenery and history.
Nature gives so much to humans. The change of the colors from season to season will let us know the truth and learn awe and humility. When you are silent while walking on a mountain, sometimes you can hear the sounds of nature, such as small stones, trees, grass, and birds. We will go to the entrance gate of Bukhansan in the Gugi-dong neighborhood using public transportation and climb up to the…
Please bring a camera, sunscreen, any favorite foods, and anything else you may want. Please note that transportation to the station is not included. Please wear hiking shoes if possible.
Snacks and Other
Traditional food. Snack You'll get to try handmade tofu and makgeolli rice wine after the hike.. I will also provide a sandwich. Vegetarian snacks can be prepared separately if informed in advance.
Gloves, hat, sunglasses, camera, climbing shoes, climbing stick, etc.
Water and personalized food
Seasonal windbreak and thermal clothing
Other items will be announced separately depending on the situation.