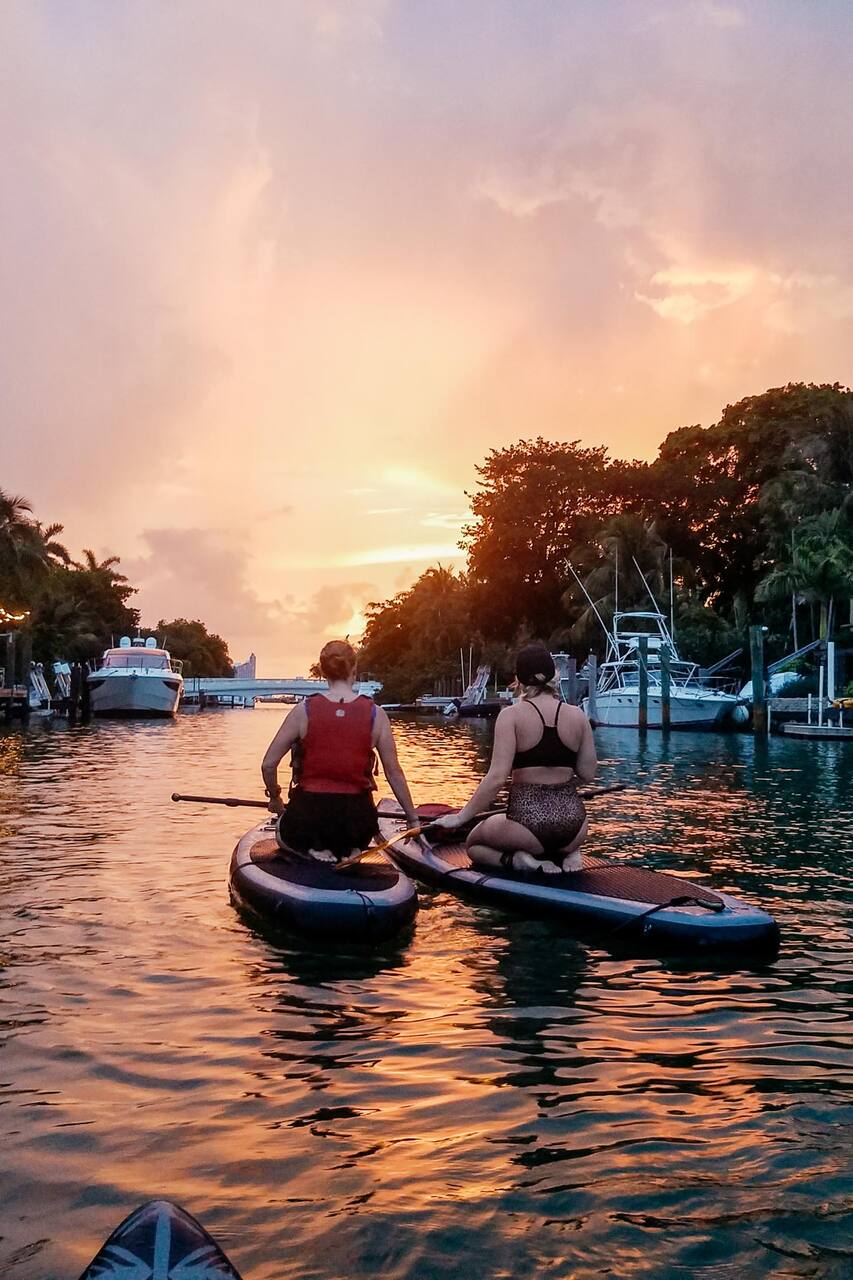 幻想的なLEDライト付ボードでサンセット&ナイトSUP
幻想的なLEDライト付ボードでサンセット&ナイトSUP
I am a passionate person who fell in love with the sunsets of Miami Beach. I have been paddleboarding for four years, and I can't think of a better way to watch the sunset than by being on top of the water with LED lights under your board. No experience is needed for this amazing activity.
This experience starts at sunset, atop a paddleboard equipped with LED lights. The lights illuminate two feet under the water and 10 feet around the board, providing a unique twist on the sunset experience. We will paddle through the beautiful Miami Beach Bay, passing around Sunset Island and its amazing mansions and yachts.
We provide lockers to store your belongings while on the water.
Equipment
Paddleboard equipment LED lights, paddleboard, leash, and life jacket