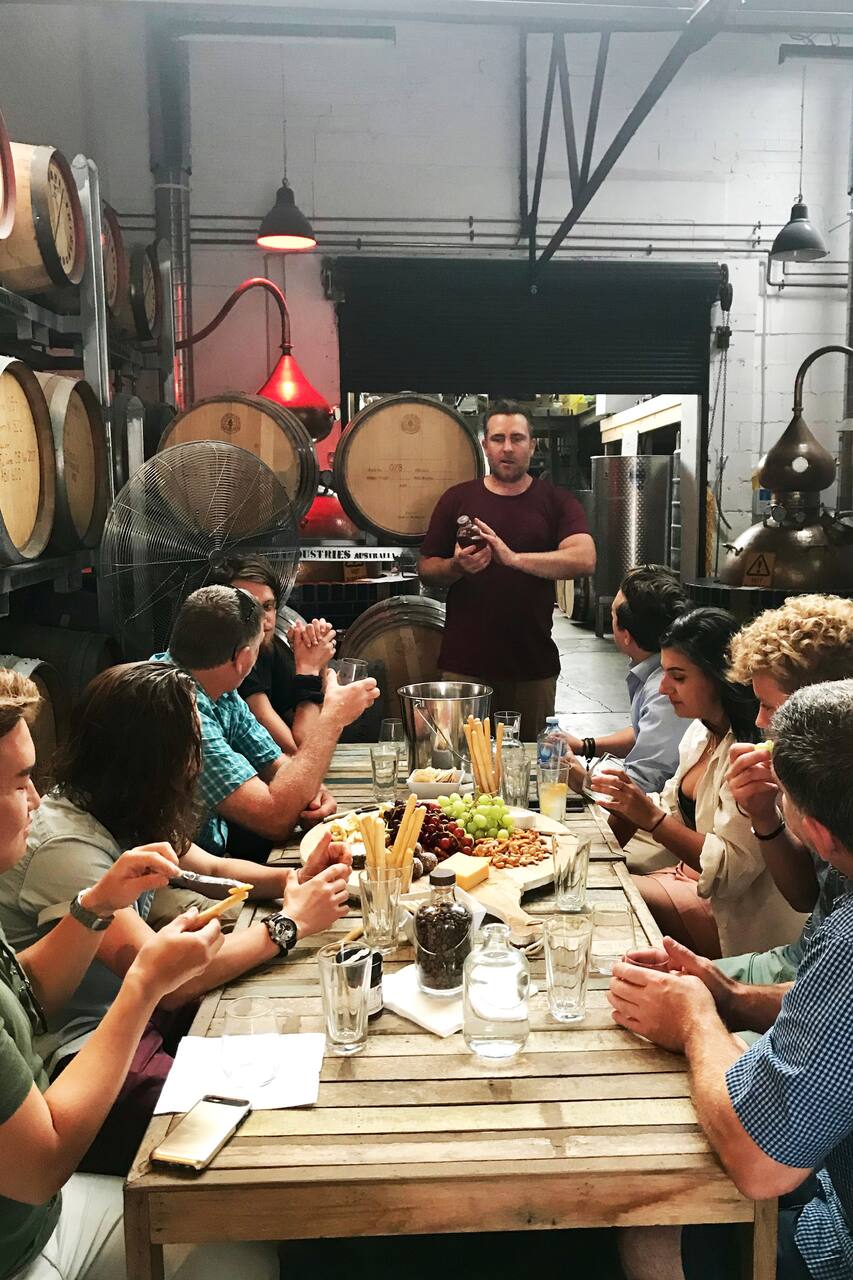 Saturday Session: Whisky & Shine
Saturday Session: Whisky & Shine
My wife and I have an enthusiasm for whisky and pride in Australia's growing craft whisky industry. We're proud Melbournians who love to travel. Now that we're back home, we love exploring Victoria's energetic whisky scene - distilleries embarking on first releases and gaining international recognition and the fantastic whisky bars promoting them and sharing rich and subtle flavours from around…
This tour will introduce you to the whisky-making process and Melbourne's thriving whisky culture. Enjoy an afternoon of whisky & shine, bringing together talented distillers and award-winning whiskies to discover stories about the past, present and future of whisky in Victoria. We will start at the Whisky Den, a Japanese-inspired bar in the centre of Melbourne, followed by a visit and tour of…
軽食
Gourmet treats Tasting board of cheeses, charcuterie etc.
ドリンク
8+ whisky tastings plus a boilermaker/highball and a beer/cider.
移動・送迎
Transport Transport to/from Bakery Hill Distillery and to Melbourne Moonshine
A tour of hidden secrets, we will meet at the Japanese-inspired bar that is the Whisky Den in central Melbourne. We will then travel to Bakery Hill Distillery, an award-winning producer that was the first to embark on, and perfect, making craft whisky on mainland Australia in 1991. Our tour will end at the vibrant backstreet operation that is Melbourne Moonshine Company, a modern distillery that isn't afraid to push boundaries and get creative. 酒類のテイスティング
Saturday Session: Whisky & Shine
新着の体験