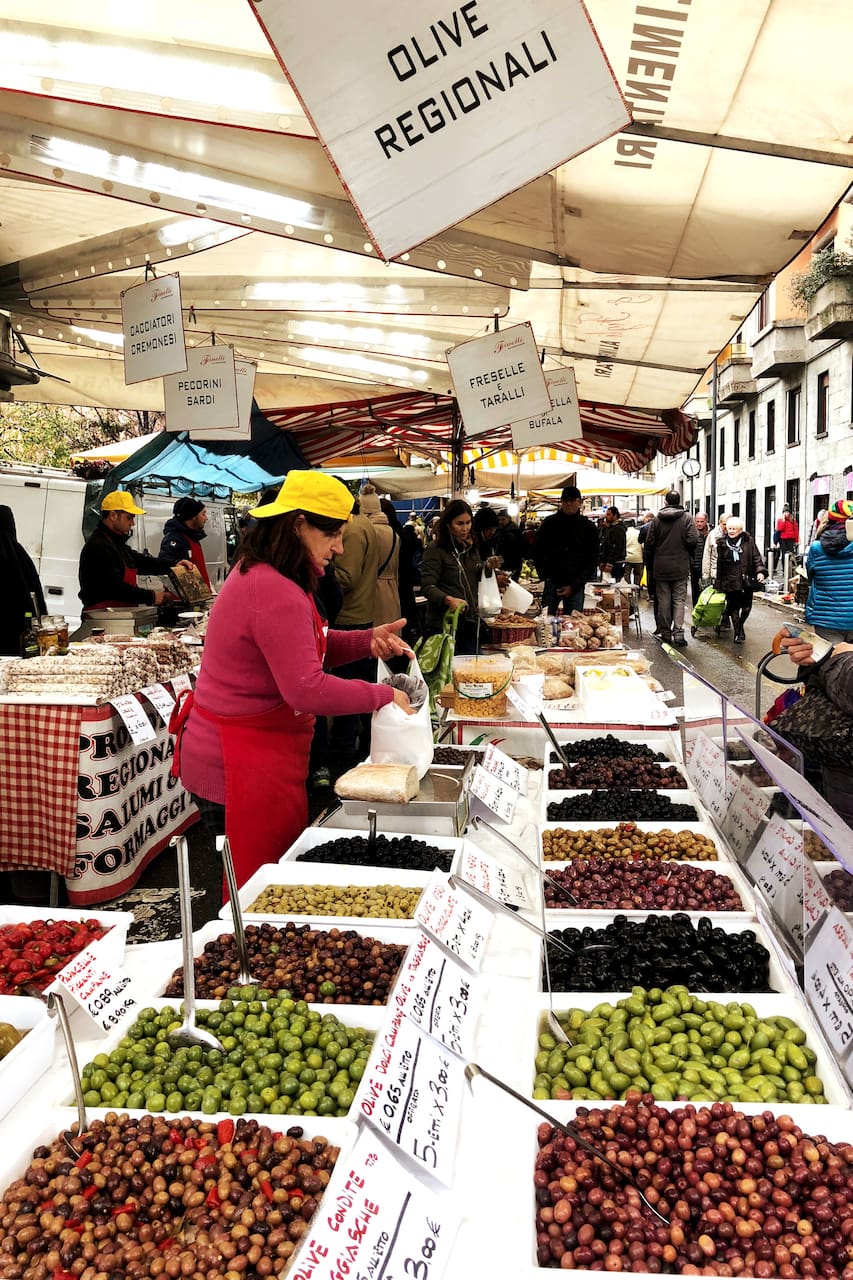 1 day as a chic&raw Milanese foodie
1 day as a chic&raw Milanese foodie
I am a curious arty person, living half life in Milan, half life on Lake Como. I am an active member of a no-profit association, TerraLab3.0, founded by my friend Michela, architect and gardens lover. We would like to promote slow tourism in the places where we live, supporting local farms, small business and sustainable food supply chains. We design experiences to allow tourists to meet locals…
I am an active member of TerraLab 3.0 - a no profit association dedicated to sustainable architecture, art, food, biodiversity as parts of our culture and everyday life. TerraLab 3.0 has recently developed a special project, MilanoBellagioEscapes, with the mission of promoting slow and responsible tourism in the places where we live and work: Milano and Bellagio|Lake Como.
こちらは
社会貢献体験
です。参加費は全額、「TerraLab 3.0」に寄付されます。
We will meet for a morning tour through the local market (on Tuesday only) and the hottest food shops of Porta Venezia district, in the heart of the City. We will discover the different tastes and stories of cheeses, meat cuts, fishes, vegetables showcased there. We will literally learn how to choose and buy the best ingredients for a delicious homey food tasting. (aperitivo). We will take a…
Please communicate eventual food restrictions and intolerances in advance!
食べ物
Food tasting: we will learn to cook and prepare different appetizers and light dishes for a Milanese aperitivo!
ドリンク
We will enjoy excellent wine and we can also prepare a Campari drink together. Alcool- free options are available!
bring your curiosity and.... your camera!!! We are all Instagram obsessed and can't wait to follow you!
please wear comfortable shoes and clothes!
if you have any food intolerances or restrictions, please tell us in advance!
In case of rainy weather, bring an umbrella!
The district is one of the most vibrant of the city. It is plenty of markets, all kind of food shops, bars, restaurants, cafes. The design apartment where you will attend the Milanese aperitif (prepared by you!) is located in a historical palazzo, and owned by an art collector. You will sip your drink surrounded by artworks and design pieces! You will have a social aperitif in the dining room or on the beautiful terrace over the backyard.
参加にはご本人確認(自撮り+身分証の顔写真との照合)が必要です。確認は1回で済みます。
酒類を伴う体験です。酒類は法定飲酒年齢以上の成人ゲストにのみ提供されます。
Please communicate eventual food restrictions and intolerances in advance!
社会にお返し
1 day as a chic&raw Milanese foodie
新着の体験