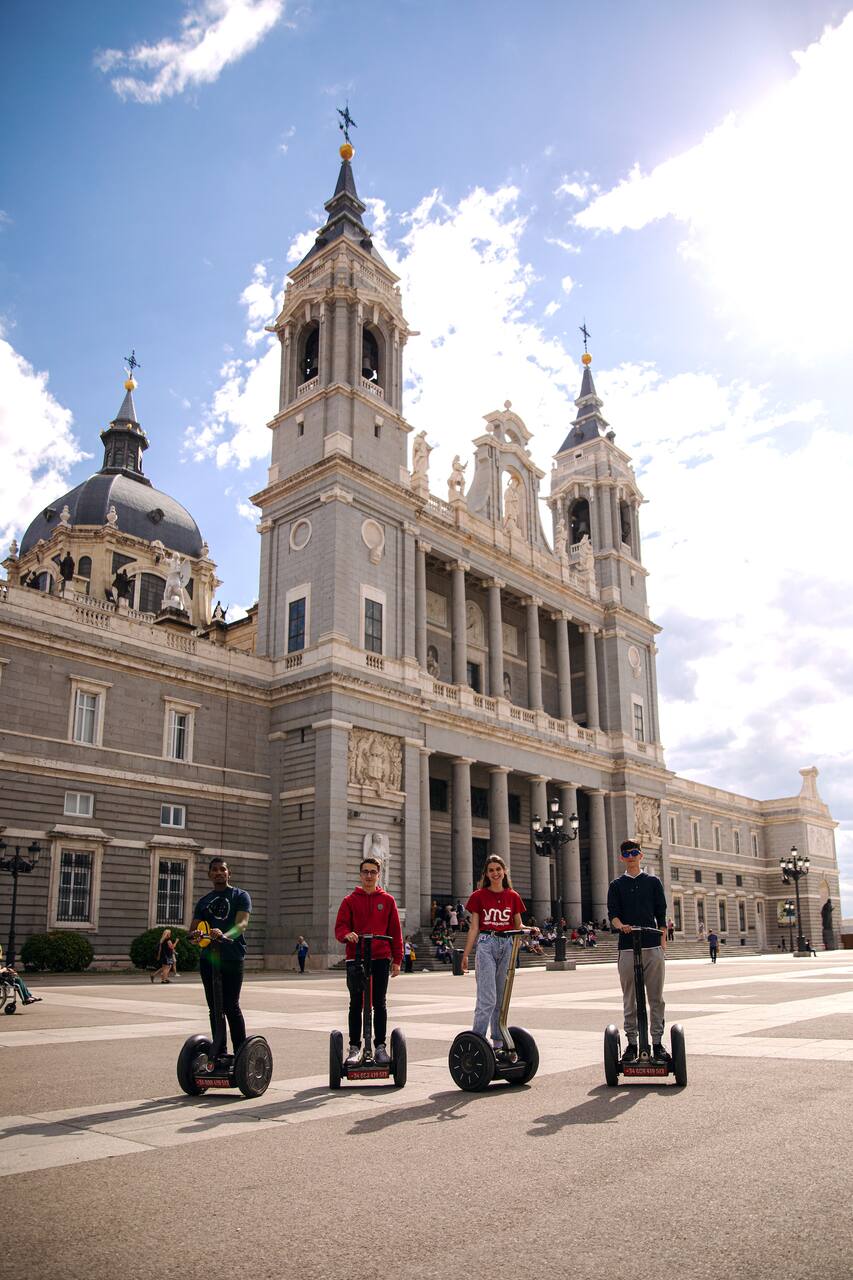 Secrets Old Down Town, SEGWAY-TOUR
Secrets Old Down Town, SEGWAY-TOUR
Languages:
ガイド言語:スペイン語、フランス語、英語
I'm a lover of Madrid. Madrileño, of cosmopolitan family, German mother and American father, my passion for the history of Madrid, came from my father, a historian who fell in love with Madrid upon arrival. I will take you to know the Corners and mysteries of Old Madrid, that not even the locals know and I will tell you anecdotes, mysteries and legends of my city and I will give meaning to what…
Do you want to know one of the most recognized, visited and cosmopolitan capitals of the World? First of all, Welcome to Madrid. Do you know that Madrid has the third most important Museum in Europe ?, the only equestrian statue supported on two legs? Three buildings of three different centuries in the same square? I will show you, " the Cultural, Green, Gastronomic, Monumental, Historic,…
-Wear comfortable shoes -Children under 12 years old can not participate -There is a TRAINING for the handling of the segway,, DO NOT WORRY!, The handling is very simple
移動・送迎
-Training to drive the segway. - Special tour, fun and full of anecdotes and stories of Madrid
用具
Helmet Raincoat if necessary
Confortable clothes and shoes
Our visit will begin in the Opera Square, next to the Teatro Real, and we will visit the oldest part of the capital including the Royal Palace,the Cathedral, Plaza de la Villa, one of the oldest in the city ........ The tour itself is a fun and full of secrets all with anecdotes, mysteries and stories that even the locals know.
参加にはご本人確認(自撮り+身分証の顔写真との照合)が必要です。確認は1回で済みます。
-Wear comfortable shoes -Children under 12 years old can not participate -There is a TRAINING for the handling of the segway,, DO NOT WORRY!, The handling is very simple
歴史ウォーク
Secrets Old Down Town, SEGWAY-TOUR