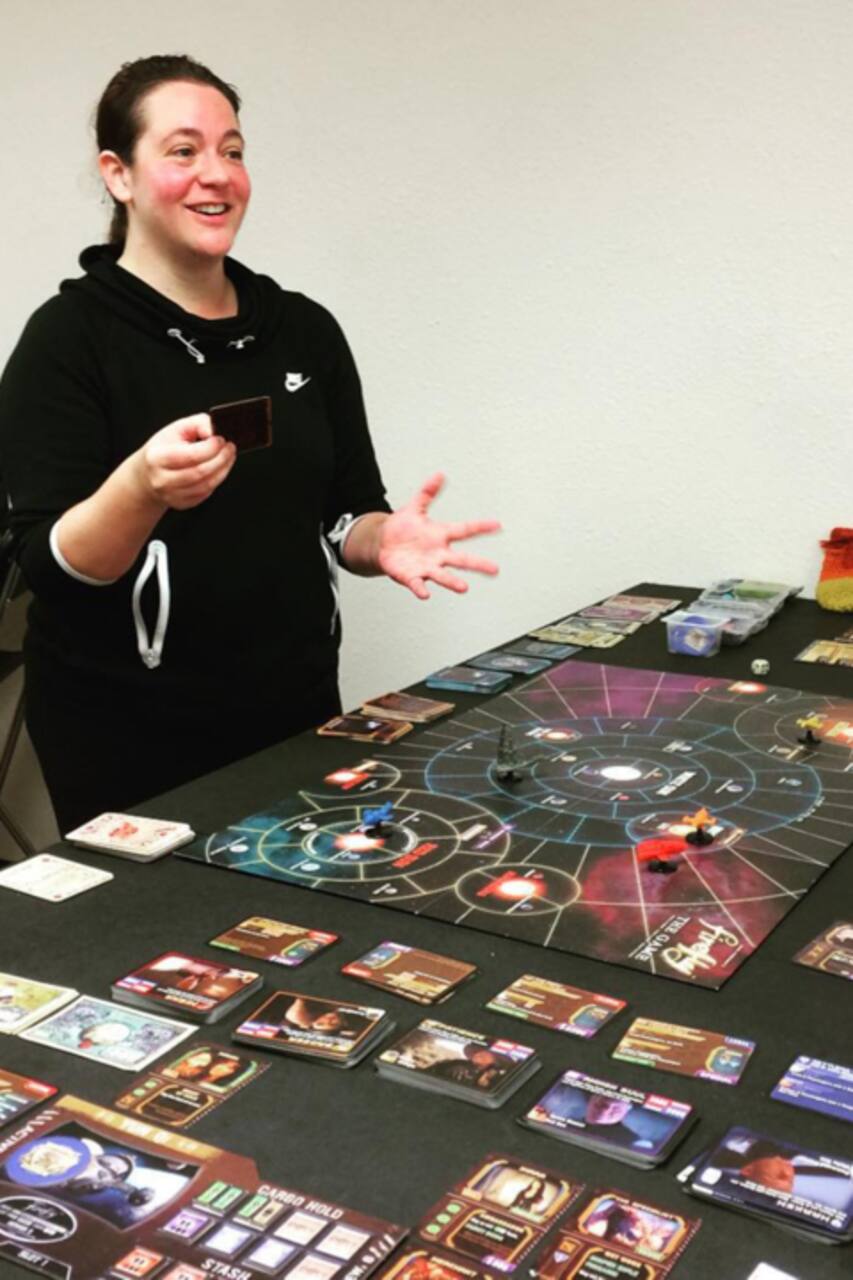 Learn and Play Firefly: The Game
Learn and Play Firefly: The Game
I'm a Browncoat and gamer for life, and a few years ago, I learned the Firefly board game -- and also learned how difficult it was to pick up the game using just the instructions! I started hosting learning nights at a local game store just to have more people to play with, and soon they started filling up and I was teaching more than I was playing!
Gather with your fellow Browncoats from Portland and beyond to learn and play Firefly: The Game. We'll start with a short overview and then jump right into the action as episodes of Firefly play for atmostphere in the background. All participants will take home a solid knowledge of the game, a beautiful reference supplement designed by your host, and a handmade-in-Portland Firefly-themed gift.
Smoke- and cat-free home. ALL genders, abilities, orientations, religions, colors, countries of origin, and ethnicities will be respected. Intolerance will not.
Snacks
Popcorn Generally made with butter and salt, but I can accommodate those with dietary restrictions. Various other snacks, as well.
Drinks
Water and sodas You are also welcome to bring non-alcoholic beverages of your choosing.