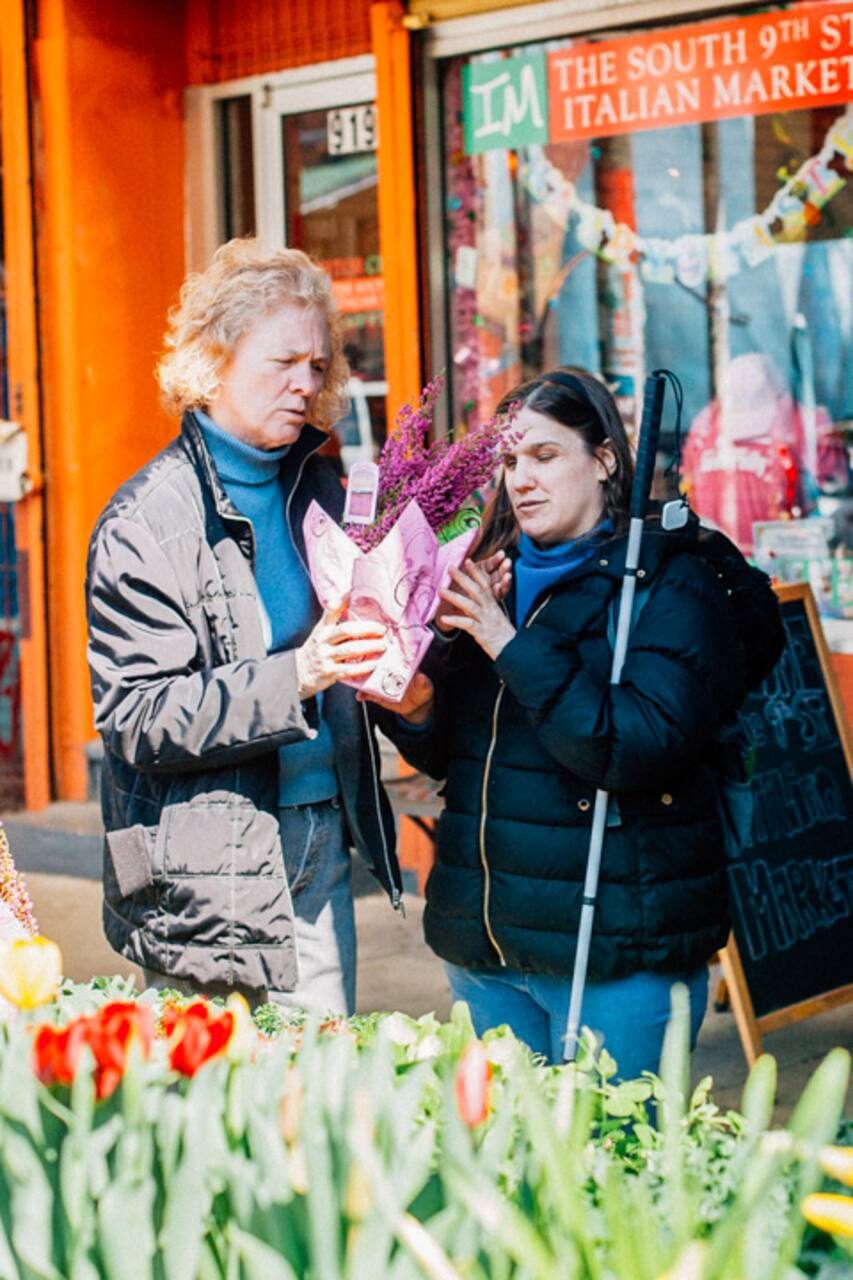 Historic Italian Market Sensory Tour
Historic Italian Market Sensory Tour
Trish and Katherine lead multi-sensory tours of the Italian Market, welcoming visitors to this renowned Philadelphia cultural destination through the smells and tastes of samples shared by owners of small food, coffee and spice shops around the Market. Already known for creating inclusive experiences for people with disabilities Trish and Katherine have sought out additional specialized training…
ARTZ Philadelphia provides opportunities for self-expression and for the rebuilding of self-esteem and dignity to people with dementia and those who care for them. We achieve this mission through evidence-based programs that connect people living with dementia and their care partners with artists, cultural organizations, and each other.
こちらは
社会貢献体験
です。参加費は全額、「ARTZ Philadelphia」に寄付されます。
First and foremost, your will receive a fully-realized and immersive tour of one of Philadelphia's true gems—the Historic Italian Market, the oldest open air market in the United States. Thanks to our partner, Philly Touch Tour, guests will receive a two-hour, behind-the-scenes tour with renowned vendors. Along the way, we'll be tasting from the various vendors! This experience is a unique blend…
Bring cash if you plan on buying anything from the market stalls. The stores take credit and debit cards. Also, you might want to bring a bag for your purchases.
Snacks
Food tasting while chatting to local vendors
A bag for your purchases - you're bound to make some!
Cash for any small items you may wish to buy - stores take credit cards but fruit and veg stand vendors prefer cash.