6月14日まで一時休止します。 新型コロナウイルスの感染拡大に伴い、コミュニティのみなさまの健康をお守りするため、現在多くの地域でAirbnb体験を一時休止とさせていただいております。ご予約前にヘルプセンターで最新情報をご確認ください。
6月14日まで一時休止します。 新型コロナウイルスの感染拡大に伴い、コミュニティのみなさまの健康をお守りするため、現在多くの地域でAirbnb体験を一時休止とさせていただいております。ご予約前にヘルプセンターで最新情報をご確認ください。
We will meet in the Café on the main square of Bovec. In a pleasant atmosphere, with a fragrant morning coffee, we will briefly introduce ourselves and discuss the course of the day. We then head to Kanin cable car station. The gondola will take us to the highest Slovenian ski resort at an altitude of 2204m. Depending on your current skiing knowledge, we will perform various exercises and elements that will help you to ski better and easier. It is important to take the first steps on the snow in such a way that the beginner does not experience fear. If you are beginner we first get used to the skis and how to master the basic forms of gliding. In the same way we should get the feeling of safety and enjoyment on the snow. If you already won the first steps on the snow and are accustomed to the "extended foot", basic forms of skiing are appropriate. At this stage we will focus on the basic turns, try to do as many repetitions as possible and adjust to the controlled speed even on steeper terrain. If your knowledge is good even in parallel turning, at higher speeds in all terrains, we can talk about the next level, advanced forms of skiing. At this stage, we will identify separately the turns in the narrow corridor and the turns in the wider corridor. I am sure that with the help of my experience you will be able to progress faster and your skiing will be moved to a higher level.
My name is Marko, I live in Bovec, at the foot of the Triglav National Park. Above my hometown extends the vast Kanin highlands, where the highest Slovenian ski resort operates, known for natural snow and freeride skiing. Outdoor activities are my passion and winter is my favorite. I love alpine and freeride skiing. In the snow, I'm really living my dream. I am a licensed ski instructor, as well as a local tourist guide in the Soča Valley, member of a Mountain Rescue Team. My 30 years of experience in the mountains and 10 plus years of ski teaching experience allow me to sharpen my feeling for people I will upgrade your skiing skills whether you are a beginner or an experienced skier. You will progress with me as a skier and enjoy every single turn. Join me on the white slopes and feel the freedom of movement.

Transport to skiinig center. Welcome drink .
We will ski at the Kanin - Sella Nevea highland ski resort, which is known for natural snow, freeride skiing and the most beautiful views of the Slovenian Alps. In sunny weather we also see the Adriatic Sea. From Bovec, which is at 450m altitude, the gondola will take us to the highest Slovene ski resort with a height of 2204m in about 25 minutes. The ski resort connects the two neighboring countries Italy and Slovenia with a single ski pass.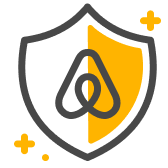 ゲストの安全
野外活動にはさまざまなリスクが伴い、体験参加中に危険な状況にさらされる可能性もございます。 安全性は自らの能力と状況(会場、天候、装備など)から判断し、ご自身の責任でご参加ください。
9歳以上の方5名まで参加できます。 Guests with health problems such as a pacemaker, epilepsy, back problems just undergoing hip or knee surgery cannot participate in the ski course
Ski equipment (skis, boots, poles) Ski clothing , gloves and hats, sunglasses, goggles, UV protection sun cream Lift pass, Have with you a small backpack, a snack and a drink, camera, cell phone.
Our activity lasts from 5 to 6 hours including transport with cablecar. Because we will be in the snow, warm clothing are recommended, as well as a smaller backpack. There is also a restaurant and a bar on the ski slope where we can have a snack or eat lunch.
地元と体験活動を愛してやまない現地の方がご案内。

少人数で個別対応が可能です。

すべての体験は「中の人のアクセス」の観点から審査を受けます。
Ski clasess at the Kanin ski resort
新着の体験