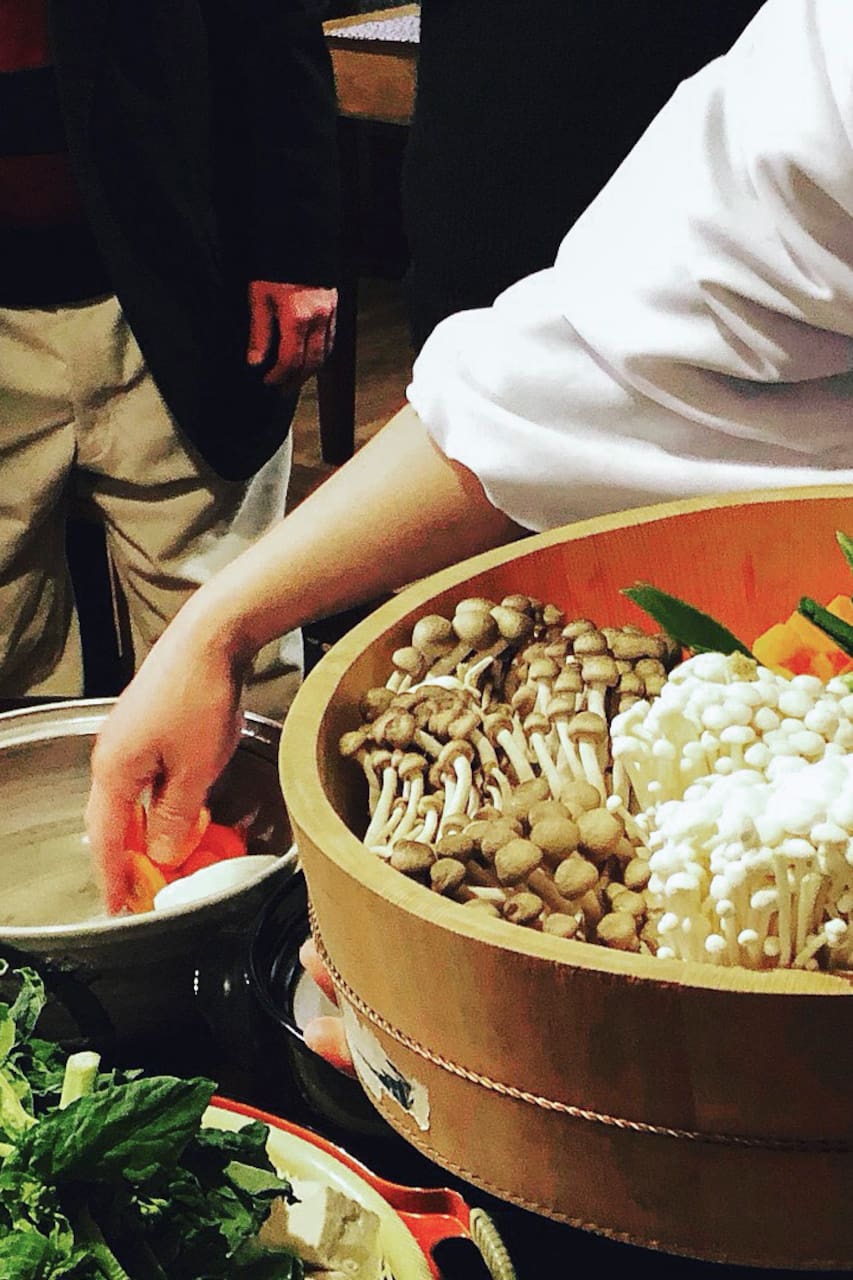 Through this experience, We'd like to express the sumo wrestling spirit, health, and Japanese culture. We are a sumo rock band named Chankoponchy. The singer Koh is a sumo wrestler for 20 years, since he was six years old. However, Koh was forced to quit sumo wrestling because of physical injure. And a member Ryu broke up several years ago and he could not fly, jump, or dance. And But we noticed…
This experience is a sumo activity named "Shall We Sumo?" It will be conducted at a machiya house—traditional wooden townhouse—built more than 100 years ago near the Kiyomizudera temple in Kyoto. You will practice moves like a real sumo wrestler. After some exercise, we'll cook chanko hot pot—a protein-rich dish that is commonly and traditionally eaten at sumo stables together.
We can provide Beer and Sake with extra fee at that day. Shiko exercise is not good for skirts and stockings. Wearing short pants and not socks are best.
Food
Chanko hot pot If you are vegetarian, please let me know in advance,when you reserve.