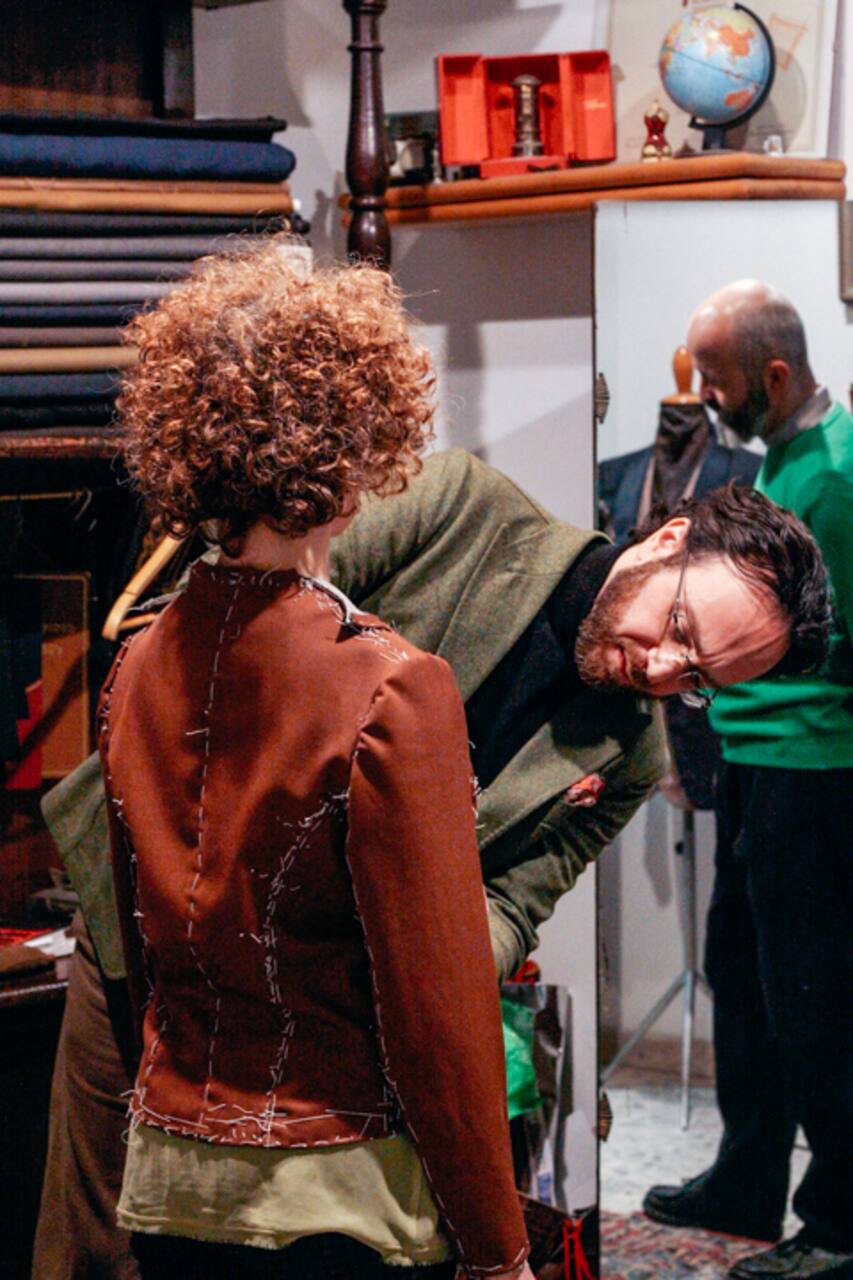 Visit&Get to know MasterTailors' work
Visit&Get to know MasterTailors' work
It may be difficult to understand artisanal tailoring at first sight. Take a plunge into the realm of Italian tailoring, I build an intimate experience around my connection with masters in the field to unlock deeper understanding of technique, know-how and artistic flair of their lifetimes and bring it to you, simplified. This tour is suitable for beginners to experienced audience, Italian to…
An itinerant tour/workshop at the meeting points of the most renewed Roman Master Tailors. This session will entirely take place at Sartoria Filippo Viglione. An introduction to Italian Tailoring will be depicted, adapting to the knowledge of the audience. In a intimate group (max. 8 participants) an almost one-to-one interview from the guests to the tailor will be mediated by Marta.: We will…
For safety reasons no heavy machinery (sewing machines, iron etc.) will be used during demonstrations.
A lot of passion and some patience
Sartoria Filippo Viglione is one of the renewed Master Tailors of Accademia dei Sartori who decided to give his knowledge to guests by the mediation of Marta - in first person or through his apprentice Leonardo. For health conditions due to advanced age we don't assure Filippo will be available for the guests at all times, while in either case Leonardo will be. The location - his workshop - is an unchanged place through time: you will see.
ワークショップ
Visit&Get to know MasterTailors' work
新着の体験