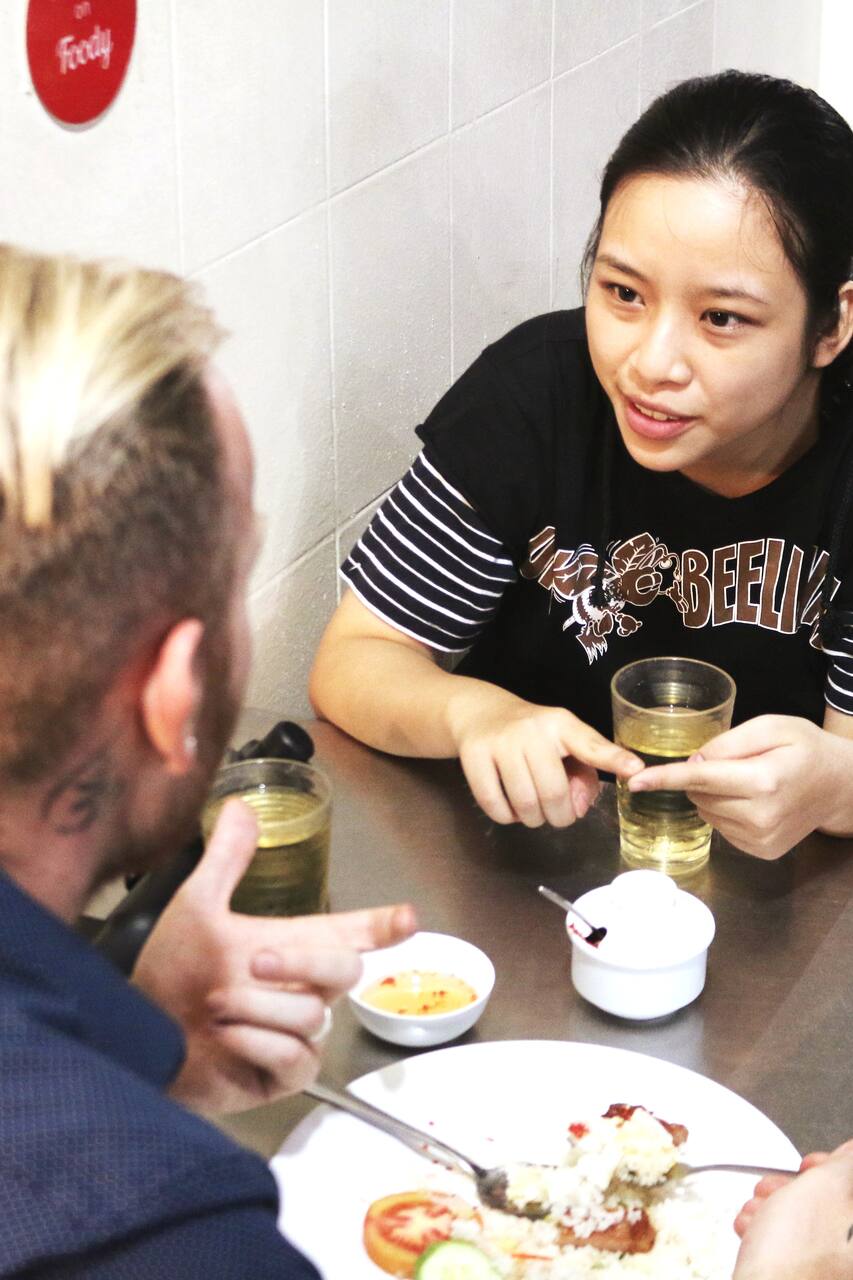 10++ BITEs & My Vietnamese Perspective
10++ BITEs & My Vietnamese Perspective
Includes:
食べ物、ドリンク、チケット1枚、用具

5つ星120件超え!絶賛の嵐の体験です。
Hi, I'm Spring! I & my boyfriend Hiếu (pronounced almost like Hugh) will privately guide you through this delicious exploration of Viet cuisine! JOIN US! This is a private and happy tour so you will feel comfortable talking and listen to our Vietnamese perspective. We will not eat with you the whole tour as we're both vegetarian but we'll explain to you the history & story behind each dishes…
We'll stop at 6-8 stalls to enjoy local Viet cuisines & learn about the history through some untold stories from our Vietnamese perspective. Our group Maximum is 4 guests as Hiếu & I try to make the experience stays intimate :) We'll try our best tailor the food selection to the ones you have already tried in Việt Nam prior to your tour with us! You'll get to indulge in the must-try of…
•Sorry!! We CAN'T adapt to vegetarian/vegan/gluten free. If you are Vegan then please check out our Vegan Tour in my profile :) •All Food & Drinks are INCLUDED! •My Whatsapp & Imess: +84981670068
テイスティングメニュー
All Food & Drink are INCLUDED! -You'll taste at least 10 Vietnamese dishes & local drinks which equal to a satisfied full meal :) -Let us know about your food restrictions, such as nut or seafood allergy. -We'll buy some yummy Exotic fruits that you never tried before in a local wet market.
ソフトドリンクと水
-Soft beverages, mineral water, ricewine and beer are included -Alcoholic and non-alcoholic drinks throughout the walk. It's all INCLUDED in the price!
チケット
You'll also: -Learn some Vietnamese phrases but a fun practical ones. -Access a stunning photos file that was shot during the tour by my girlfriend Spring! -Have a list of hand-picked Recommendations before you book our tour & all the ingredients of the food.
アート・クラフトの材料
-Raincoats (if needed when it rains!) -Umbrella & Sunscreen (for the Sun!) -Wipe & Tissues & Hand sanitizer -A special gift at the end :)
We will meet at the Nowzone Center & make our way through District 10 which is just 5 minutes away. We'll take the best way to explore - on foot! We'll walk around two historic districts, taste unique & yummy Vietnamese dishes & see local life up close! We've hand-picked the best bites in the city so you don't have to second guess, it's a delight to share these food finds with you! There is a lot to see, and even more to eat! Come hungry:)
If you don't see availability for the time you are looking for, you can .

5つ星120件超え!絶賛の嵐の体験です。
•Sorry!! We CAN'T adapt to vegetarian/vegan/gluten free. If you are Vegan then please check out our Vegan Tour in my profile :) •All Food & Drinks are INCLUDED! •My Whatsapp & Imess: +84981670068
フードテイスティング
10++ BITEs & My Vietnamese Perspective