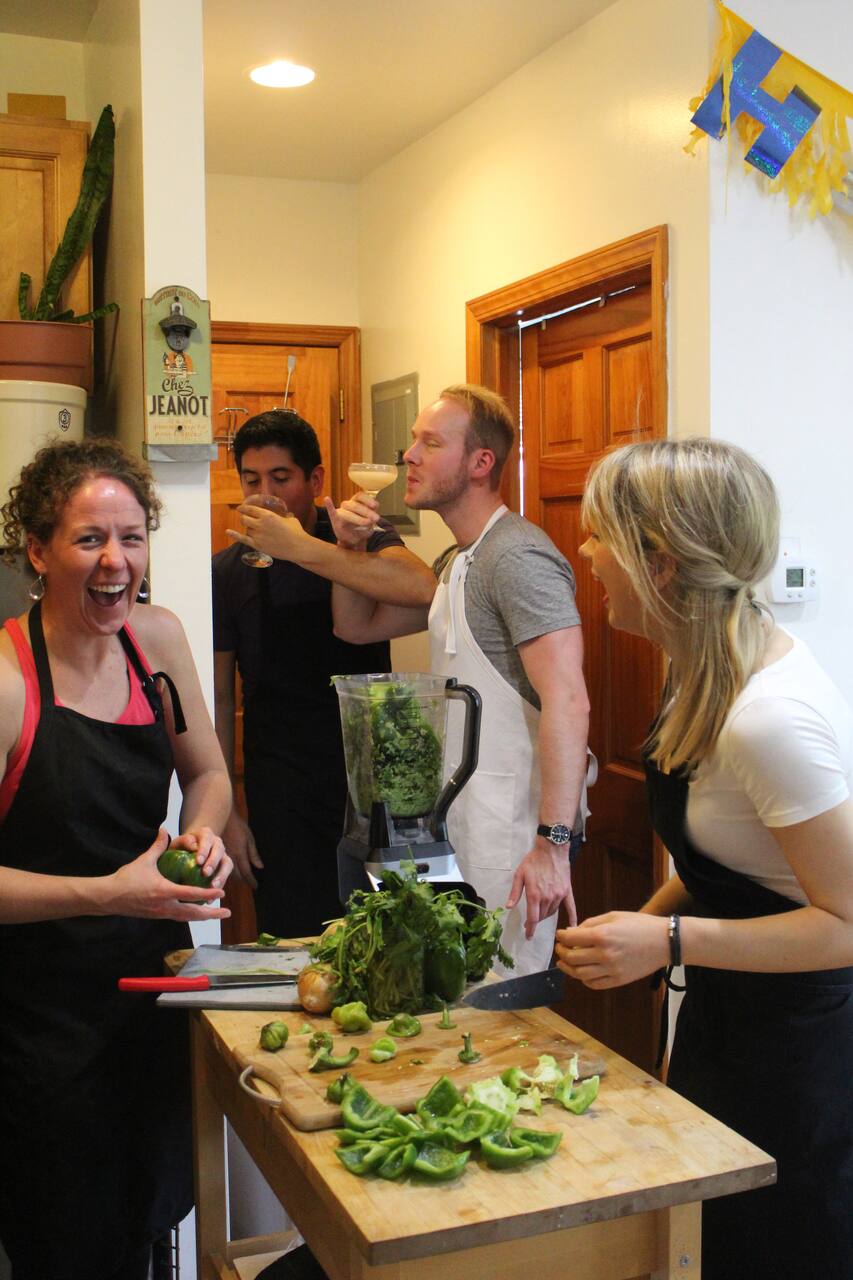 5つ星50件超え!絶賛の嵐の体験です。
Classically trained NYC bartender and foodie with a lot of love for my culture! Living in Queens since 86'. I have spent my whole life traveling back and forth to Puerto Rico. I have a great perspective on life on "the mainland" as we say on the island. I adore both NY and Puerto Rico and my main goal is to bring a positive perspective and shed light on the greatness and ingenuity of our culture. …
*If there is another time slot your interested in please contact me and I will try to accommodate you* We will make authentic Puerto Rican foods, paired with an Island inspired cocktail. All made by you! Salsa Music playing while delicious smells fill the air! All while learning about Puerto Rican Culture! I will teach you to make sofrito, which is a staple in every PR kitchen, as well as PR…
I am NO longer booking single students, please add yourself to an existing class during the time you're interested. You can reach me via @damarisanani on Instagram for more pictures and questions!
Food
Island Lunch or Dinner I will provide a Lunch or Dinner of typical Puerto Rican Dishes you can make at home with a Complimentary Cocktail Included.
Drinks
Cocktails I will create a delicious cocktail to include with the dinner limit is 2 per Adult over 21.
Cash if you'd like to purchase items