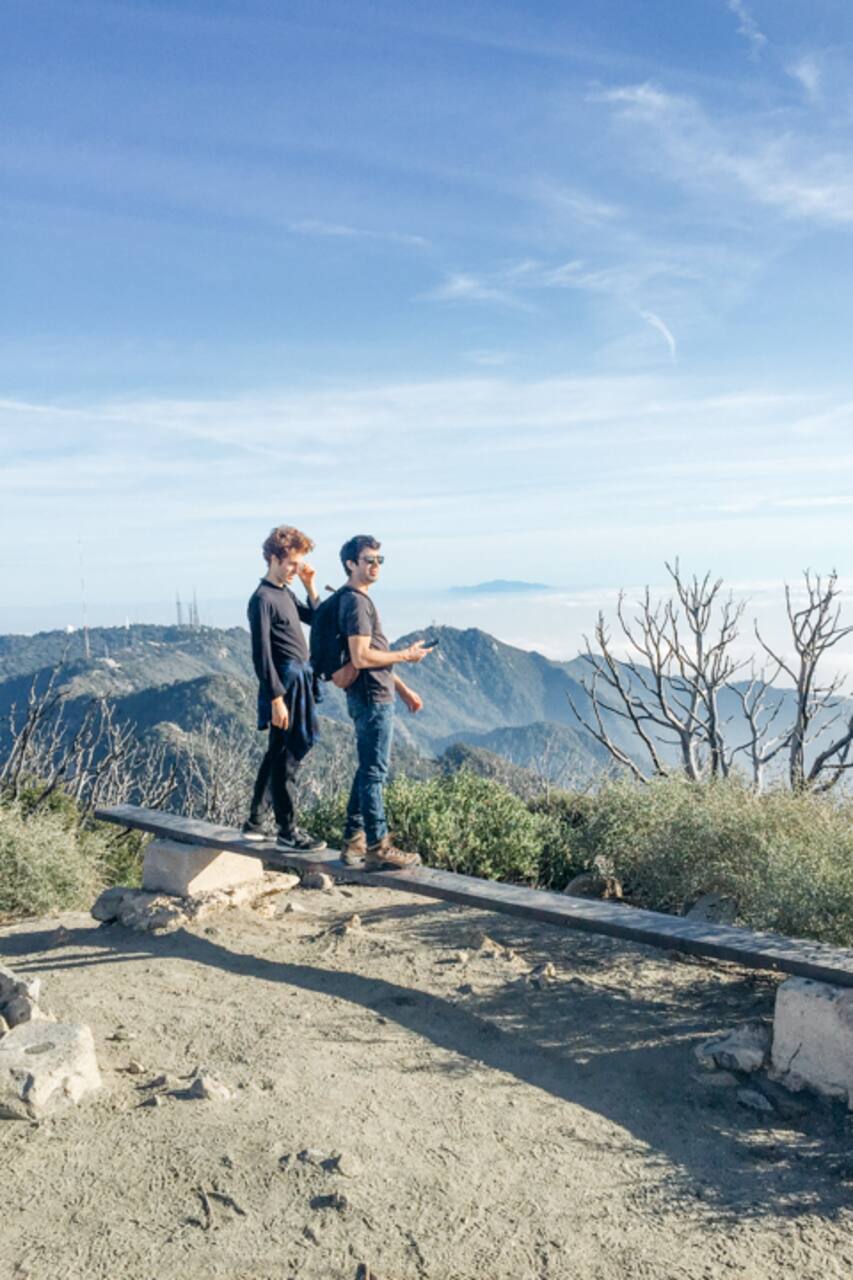 Hike LA's highest trail with a guide
Hike LA's highest trail with a guide
I've been an avid outdoorsman my entire life. I often hike the trails of the Angeles Crest for my own enjoyment, as well as a way to find peace away from the city. I took my friends who were visiting from New York on this hike and they were blown away with my seemingly secret knowledge of amazing hikes in the city. They inspired me to offer this as an experience, and now I hope to share it with…
Once we are parked and ready to hike, we will begin our trek at the Mt. Lowe trailhead. This slow and steady hike around the saddle of the mountain affords incredible views of surrounding peaks and expansive views of the city below. After walking 0.7 miles, and passing through the Mueller Tunnel, we will reach the north-facing crossroads that signal the beginning of our 1,000-foot ascent to San…
Wear substantial shoes if you can. It isn't 100% crucial but will help you enjoy your time more. Bring an extra layer or two, as it gets cold high up in the mountain—and a full water bottle as well.
Snacks
Trail mix Let me know what you like and I can cater to your dietary needs or wishes.
Transportation
Transportation We may also decide to carpool up from the Eagle Rock Area so you don't have to drive.