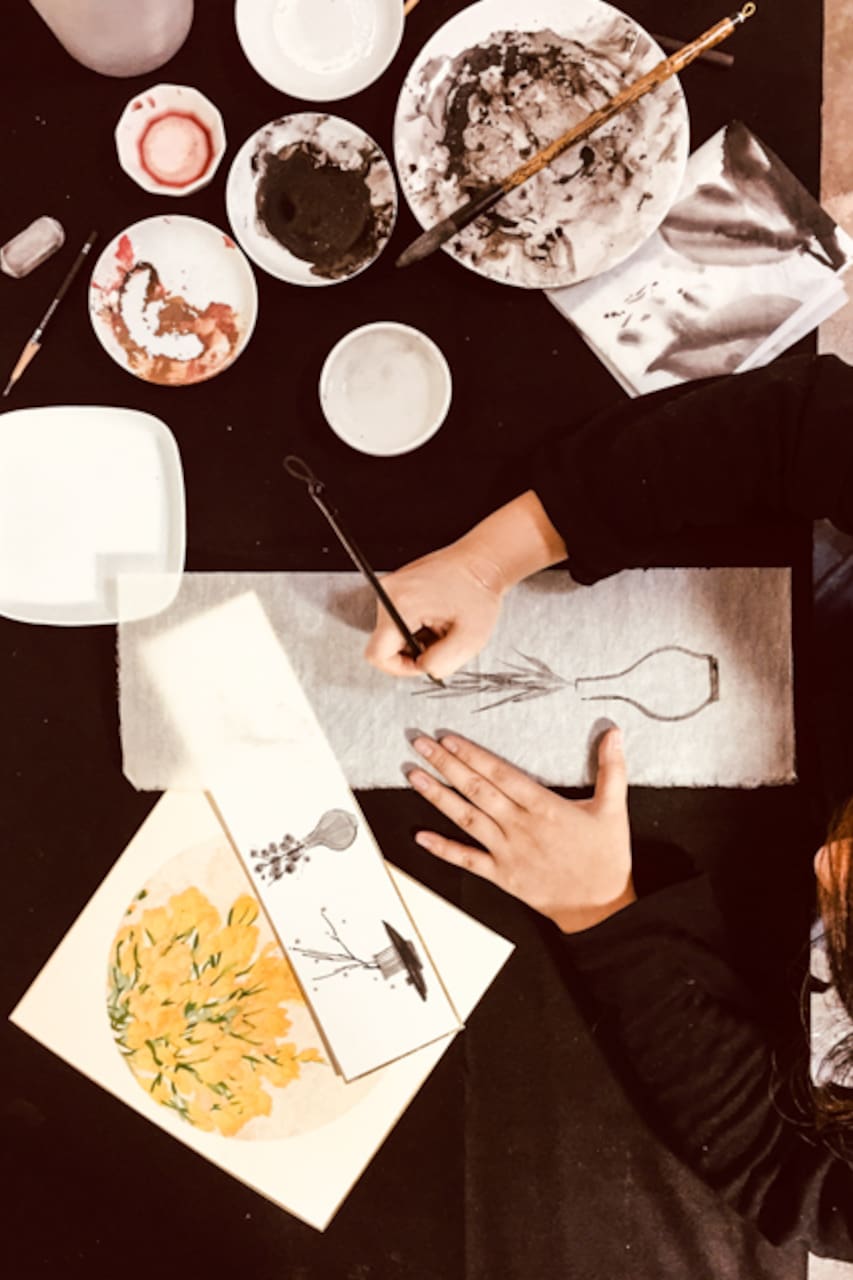 I am an artist and I majored in oriental painting. When I was a little girl, I loved to draw and paint, and this led me on the path to becoming an artist. I loved the texture, color, and the spirit of the oriental paintings. Nowadays, the boundary of the oriental painting is really vague, but I still believe in the origins and spirit of this type of work. I've taught a lot of students since…
Oriental painting is the traditional painting of Korea and it's also a part of Korean modern painting. My class will show you the oriental painting materials and the experience of using them yourself on artwork that you can take home with you. During our three hours, you'll be able to draw a figure, a flower, or whatever you want to create on framed paper and folding fans. I would recommend a…
It would be great if you take a picture of the subject, such as a figure, animal, or something else you'd like to draw, and then send me the picture before class.
Drinks
Beverage I will provide water, tea, and coffee.
Equipment
Painting materials I'll provide brushes, papers, ink, and everything you'll need. You'll be able to take your completed work with you.
Photo of the subject you want to paint