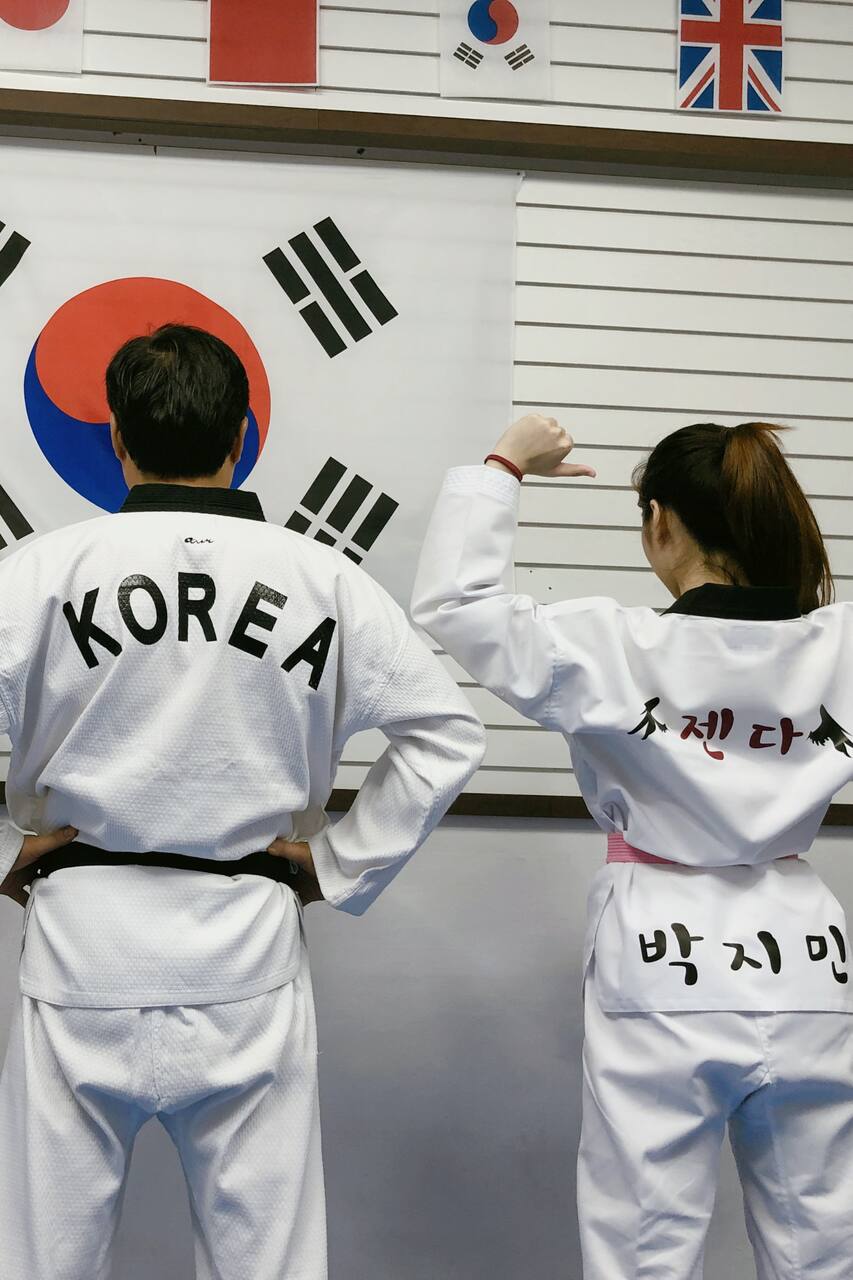 Learn Taekwondo in your custom uniform
Learn Taekwondo in your custom uniform
I am eager to introduce the Korean traditional martial art, Taekwondo. Since my childhood, I have spent most of time doing Taekwondo. I was mainly influenced by my father who has been running a Taekwondo center for over 30 years. When I turned 15, I acquired the license for teaching Taekwondo. Currently, I am in a company that designs and manufactures Taekwondo uniforms, which are sold to various…
You will experience something so special that even some Koreans have not yet experienced. We will begin by watching the hidden history, introductions, and other interesting videos of Taekwondo. You will design and create a uniform with your own hands. You'll be able to put text, emblems, or pictures directly into your uniform according to your own style. Special film is used when we design the…
We'll meet at exit 4 of Yeongdeungpo station on Line 1.
用具
Custom Taekwondo uniform You'll get the uniform and materials to design as well as a colored belt.
You will visit a Taekwondo apparel company I've been operating for six years with a special place to practice Taekwondo as well. There is an artisan who will help you create your own uniforms and belts. You'll see advanced technology in making the uniforms right in front of your eyes.
武道
Learn Taekwondo in your custom uniform