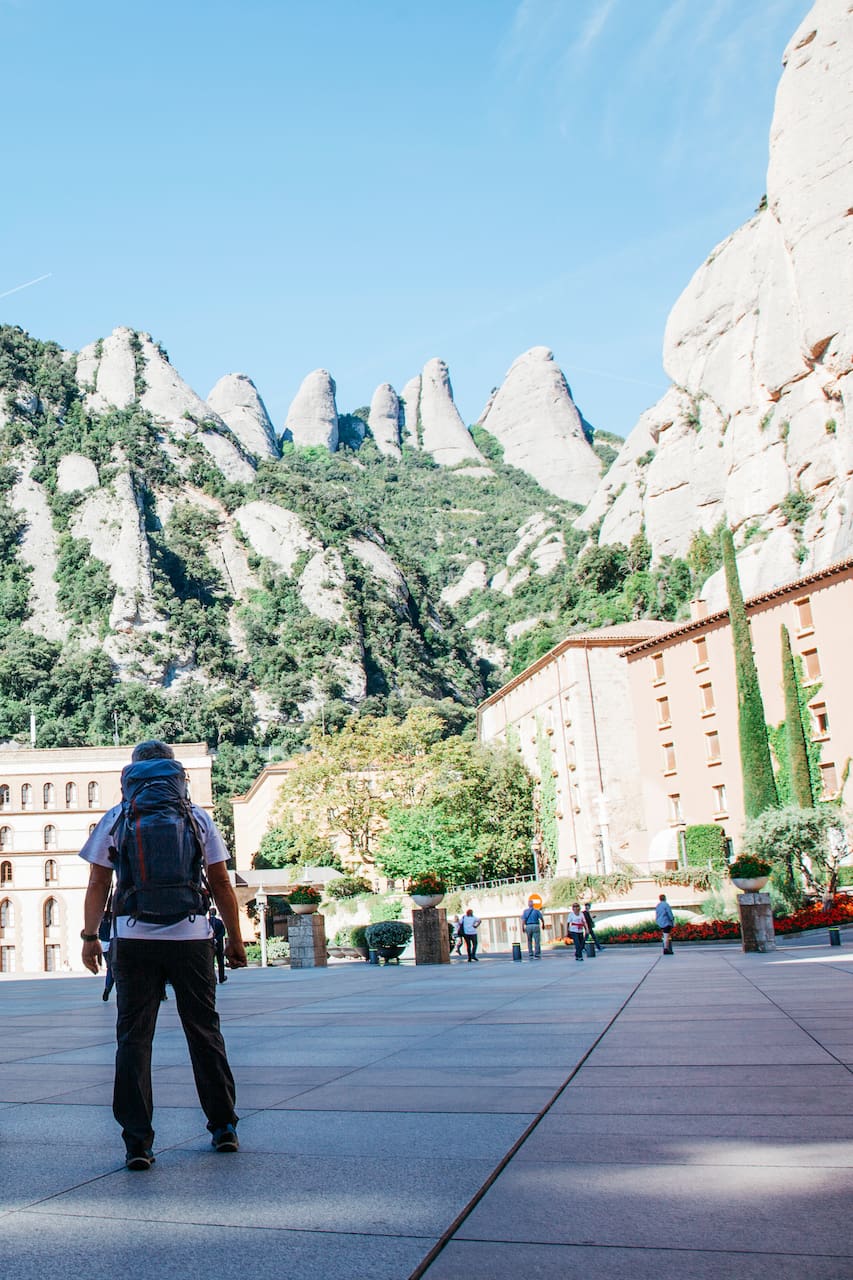 Mountain is my passion and my life has always revolved around it. This profession allows me to share with those people who come for a few days to Catalonia on vacation and love walking in the mountains. Together, we will share adventures with all those who come to walk or hike to Catalonia, my country. Adventures cannot be programmed, they happen spontaneously! I'll take care of the logistics,…
A one day hiking trip to admire and explore the historical and natural terrain of the iconic peaks of Montserrat on this small-group tour, limited to eight people. Starting with a visit to the 16th century Basilica, to admire its 12th century "Black Madonna" a wooden carving from the 12th-century, known as La Moreneta (the Dark One). Then during 4 hours, we will hike past authentic "hermitages"…
Required: Mountain walking shoes, warm clothing (winter), sunscreen and cap (summer) St. Joan funicular railway will be out of service from November 2017 to March 2018
食べ物
Picnic lunch 1 liter of bottled water. Energy snack typical from Montserrat and picnic lunch with local catalan products
チケット
Admission to Montserrat I will pay our admission to Montserrat and the Funicular cable railway up to St. Joan. (Funicular down not included. We will return hiking)
移動・送迎
Private vehicle transport I will take you to Montserrat in an air-conditioned vehicle while you enjoy the ride throughout the countryside.
Lunch and water is included but it is recommended to bring snacks and drinks if you think you will need them Advise any specific dietary requirements
Required: Mountain walking shoes (not mountain sandals), warm clothing (winter), sunscreen and cap (summer)
After visiting Santa Maria de Montserrat the mountain's Benedictine monastery, and see the 'Black Madonna', we'll start an ascent to the middle of the Montserrat range, taking the St. Joan funicular railway. Here the hiking part of the tour begins. A genuine shrine is where we will stop for having lunch in the company of the wonderful views.
今後の予約可能状況
ご希望の日時に空きが見つからない場合は、Fermiさんにすることもできます。
Required: Mountain walking shoes, warm clothing (winter), sunscreen and cap (summer) St. Joan funicular railway will be out of service from November 2017 to March 2018