Photography class and hiking experience
Photography class and hiking experience
4月3日まで一時休止となります。 新型コロナウイルス(COVID-19)の影響により、コミュニティのみなさまの健康をお守りするため、Airbnb体験はすべて一時休止となります。ご予約の前にヘルプセンターで最新情報をご確認ください。
Photography class and hiking experience
Photography class and hiking experience
4月3日まで一時休止となります。 新型コロナウイルス(COVID-19)の影響により、コミュニティのみなさまの健康をお守りするため、Airbnb体験はすべて一時休止となります。ご予約の前にヘルプセンターで最新情報をご確認ください。
We'll start our adventure by getting to know what it is you're hoping to learn from this experience. I'll do this by spending a couple of minutes with each of you individually to assess your photography knowledge and hear what you hope to learn. Then it's time to get started! We'll meet at the Rough Ridge trailhead and hike up to the peak together, stopping to take photos along the way. The hike takes approximately 2 hours to hike to the top with many breaks along the way. During the hike I will be talking and teaching about how to shoot in manual mode, achieving correct exposure in difficult and weird lighting, and overall how to get the most out of your camera beyond shooting in auto. Anytime we reach a good stopping point on the trail, we'll break out our cameras and begin shooting the beautiful landscape before us! I'll give you some ideas of how to frame and compose your image while you shoot, and come around to each and every one of you to offer guidance, advice, and answer any questions you may have. Throughout the experience I will also be photographing you! I'll document you as you take photos and I will also take portraits of you (and your partner, friends, group) at a couple of locations along the hike. When we reach the top of the hike, we will photograph the Blue Ridge Mountains in all of it's glory at sunset! Then we'll hike down and our adventure concludes!
I'm the founder and photographer of Blueberry Rocket Studios, a creative and adventurous wedding photography company. I've studied under a National Geographic photographer and at multiple fine art schools such as Penland School of Crafts and Anderson Ranch. I have been photographing landscapes and portraits for 2.5 years and have traveled all over the US to do so! I love being able to create artwork that captures the essence and feeling of a place and a moment. There's no feeling quite like being able to look back on an image that has sentimental importance, or to remember what it felt like being in a place you that looked like a postcard.

I will provide: - hand warmers - headlamps - first aid kit essentials
We will be hiking Rough Ridge, a beautiful trail found on the Blue Ridge Parkway near Blowing Rock and Boone, NC. Rough Ridge is a Boonie favorite and a must-see if you're visiting the area. Along the trail there are 3 beautiful pull-off's that are more beautiful than the next, each featuring a sweeping mountain view of the Blue Ridge Mountains. I first visited Rough Ridge 5 years ago and when I think of Boone, I can't help but think of this hike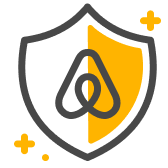 ゲストの安全
野外活動にはさまざまなリスクが伴い、体験参加中に危険な状況にさらされる可能性もございます。 安全性は自らの能力と状況(会場、天候、装備など)から判断し、ご自身の責任でご参加ください。
12歳以上の方6名まで参加できます。 Guests must be familiar hiking or spending time in the outdoors and bring a camera. A DSLR, SLR, film, or mirrorless is preferred, but we can work with the camera on your phone if you absolutely do not have another camera. However, a…
参加にはご本人確認(自撮り+身分証の顔写真との照合)が必要です。確認は1回で済みます。
We are hiking in the wilderness without immediate access to restrooms, food, and medical attention. Please plan accordingly! Use the bathroom before you leave home and bring full water bottles (2 is advised), snacks, extra socks, bug spray, and a backpack to carry everything.
地元と体験活動を愛してやまない現地の方がご案内。

少人数で個別対応が可能です。

すべての体験は「中の人のアクセス」の観点から審査を受けます。
Photography class and hiking experience
新着の体験