If you want to try skiing and search for the Northern lights while in Tromsø, an evening backcountry ski tour is well worth a try. Glide through magical landscape and hope for the Northern lights to brighten the skies. They say norwegians are born with skis on their feet. This is not true to clear that up:-) but cross country skiing is our national sport, and we do enjoy heading out, exploring the arctic winter on skis. The love for skiing is not only the sport itself, but is about the frosted views, the light and the shared conversations by the fire during a break. Join on us a venture into the backcountry around Tromsø. Our handmade skis are perfect for the first time ski adventurer. A little shorter and a little wider they give you the stability of a snowshoe and the glide of a ski. At the beginning of the tour we will give a short introduction to ski technique and we will progress from there throughout the evening. Glide between the birches and climb small hills and by the end of the tour you will be confident enough to be linking your first downhill turns on the way back. Bring a little humor along for those wipeouts you are sure to have on your first dowhill run. Any skitour is incomplete without spending time by the fire, snacking up on oranges, chocolate and hot beverages. If luck stands us by we will be camping out under the brightness of the Auroras.
Leaving the army a little more than 25 years ago, I told my mother I would be staying for three months to explore the arctic before returning south. She is still waiting for me:-) Since then I have spend nearly three decades kayaking, mountaineering and skiing in this region of the arctic, getting to know the mountains, fjords and archipelagos like my own back pocket. I am so lucky to make my living as a sea kayaking and mountaineering guide, so most days I am found somewhere between the sea and a summit, often showing of my backyard to visiting customers. One of my main goals is to give you an unforgettable and rugged hands on experience. Between being a father and a husband, I spend my spare time honing skills and continous education in kayaking, skiing and mountaineering. I also work with students, teaching the outdoor trade.

Hot chocolate, coffee or tea along with snacks by the fire is included on this tour


Skis and arctic outdoor clothing with suit, boots, hat and gloves is provided. We take photos along the way to share with you…
For this tour we head out in the backcountry of Tromsø. A suited location will be picked according to weather and snow conditions. Generally about 20-35 minutes away from city centre of Tromsø.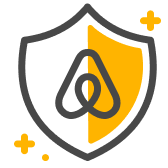 ゲストの安全
野外活動にはさまざまなリスクが伴い、体験参加中に危険な状況にさらされる可能性もございます。 安全性は自らの能力と状況(会場、天候、装備など)から判断し、ご自身の責任でご参加ください。
12歳以上の方6名まで参加できます。 Make sure you inform us of any medical issues that may concern the tour.
Please be at the meeting point a little ahead of time and make sure you have had a solid breakfast before we head out in to the backcountry:-)
地元と体験活動を愛してやまない現地の方がご案内。

少人数で個別対応が可能です。

すべての体験は「中の人のアクセス」の観点から審査を受けます。