After stopping at Maui's 1st Vegetarian Health food store we'll go to a small little gem of a beach where you might take a quick dip, walk the beautiful shoreline or see huge turtles sunbathing. Usually 2-4 turtles are there at any given time. Next, we'll connect with our inner OM and walk a labyrinth in a forest location where we will set intentions we want to be realized. They also have a great gift store with reasonable prices. The finally leg of our adventure will be to learn a little Hawaiian history & culture & explore Kepaniwai Park Heritage Gardens. The gardens memorialize the multicultural history of Maui, with buildings and gardens representing Hawaiian, Chinese, Japanese, Portuguese, Korean, Filipino, Puerto Rican and Afrikan American cultures. Taking the high road from the gardens we will travel up to view Kuka'emoku a 1200 ft crater peak better known as Iao Needle and learn about the fierce battle in 1790 between the Big Islands chief Kamehameha & chief Kalanikupule's warriors on Maui where the IAO river ran red with blood. If you're up for an off the beaten track adventure on Maui that encompasses Vegetarian food, the Ocean & Turtles, Spirituality, and Hawaiian History & Culture then book with me. I would love to host you. Sometimes because of cloud cover at IAO valley I might start the trip with Kepaniwai Park & IAO Needle and end with the Labyrinth.
I've been a Vegetarian for 40 years, a Vegetarian Chef for 15 years and a Health Coach for 2 years. I am passionate about eating healthy food and encouraging others to eat better and lead a healthy lifestyle. Finding good Vegetarian/ Vegan food is hard while traveling. I provide a list of healthy Vegetarian/ Vegan places to eat on Maui. I have lived on Maui for 15 years and worked at Haleakala Natl. Park for 5 years where I studied the Hawaiian history, culture, geology, birds and celestial navigation to give 15 minute interpretative talks to Park visitors. I know a host of places that visitors rarely go because most of them stay on the West Side of Maui.

I will provide a healthy snack and coconut water.
Mana Foods Health food store in Paia was the first on Maui. Its been around since the 1970's. Turtle beach is in Paia where locals go and visitors don't usually know it exists. Haiku is the location for the Labyrinth walk. Kepaniwai Park - Heritage Gardens is near Wailuku Heights. Travel time between sites runs approx. 45 minutes + depending on traffic.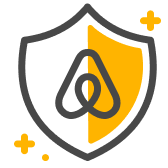 ゲストの安全
野外活動にはさまざまなリスクが伴い、体験参加中に危険な状況にさらされる可能性もございます。 安全性は自らの能力と状況(会場、天候、装備など)から判断し、ご自身の責任でご参加ください。
10歳以上の方6名まで参加できます。 When we explore Kepaniwai Park Heritage Gardens & IAO Needle there is a $5.00 parking fee for visitors. There could be clouds or rain so have everything you might need just in case.
Bring your own transportation, or you can drive with me up to 3 people. Bring flip flops, a sun hat and a sunscreen that doesn't hurt the coral reefs for the ocean area. Good walking shoes or sneakers for the mountain part of our trip and bug spray for the outdoor Labyrinth in the forest.
地元と体験活動を愛してやまない現地の方がご案内。

少人数で個別対応が可能です。

すべての体験は「中の人のアクセス」の観点から審査を受けます。