Three Valleys Ski Tour with Local Guide
Three Valleys Ski Tour with Local Guide
Three Valleys Ski Tour with Local Guide
Three Valleys Ski Tour with Local Guide
DISCOUNTS for 2 and more people!! Please contact for details and availability! Les 3 Vallées is an exceptional ski area in every way. Here you can just try out the ski slopes of all difficulties, find places for ski touring or off-piste skiing and finally enjoy gorgeous landscapes. Our experience includes all of these activities. You will meet your guide at 9:30AM, have a little introduction and head to the lifts. Guide will explain you how to use ski tour equipment and show you essential techniques. The Col de Chanrouge is a great route for newcomers to the sport, even if it's your first ski-touring trip. There's not much vertical ascent, and it's never too steep, but you quickly get that backcountry wilderness feeling amidst big 3000 m peaks. No stopwatches or performance seeking, it's all about relaxed pleasure. We will take the time to enjoy the area and the sun. The guide will make frequent stops and tell you the history of the valleys. With both interesting information and great skiing you are the privileged guest of the Les 3 Vallées area.
Hi, I'm Serge - an Everest guide, expedition leader and mountaineer with more than 25 years' experience. I'm in love with mountains and want to share with many my passion for activities in the mountains. Julien, Jean-Yves and Patrick – my friends and colleagues in Courchevel, who share my passion for mountain activities. They are French ski professionals with many years of experience and knowledge of the area. Jean-Yves was born in the valley and have been climbing and skiing in beautiful mountains since early childhood. Patrick is a professional ski instructor who is also teaching at the ENSA (National School of Skiing and Alpinism). Julien is a passionate skier who was born and raised in the valley and knows all the best spots. These guys can offer you memorable alpine adventures and takes you to the most scenic places!

Safety equipment (avalanche transceiver, shovel and probe)
The ski resort of Courchevel is one of the most popular and prestigious in the world. It has a huge number of trails for every taste as it unites several villages in the mountains nearby in a common infrastructure. The Col de Chanrouge is a great route for beginners in ski touring.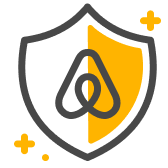 ゲストの安全
野外活動にはさまざまなリスクが伴い、体験参加中に危険な状況にさらされる可能性もございます。 安全性は自らの能力と状況(会場、天候、装備など)から判断し、ご自身の責任でご参加ください。
15歳以上の方6名まで参加できます。 15 years old can attend assuming their ski level is sufficient and an adult did the booking
Guests must bring their own skis equipment and ski pass. Ski tour equipment can be easily rented in one of the resort shops for about 30-40 Euro.
地元と体験活動を愛してやまない現地の方がご案内。

少人数で個別対応が可能です。

すべての体験は「中の人のアクセス」の観点から審査を受けます。
Three Valleys Ski Tour with Local Guide
新着の体験