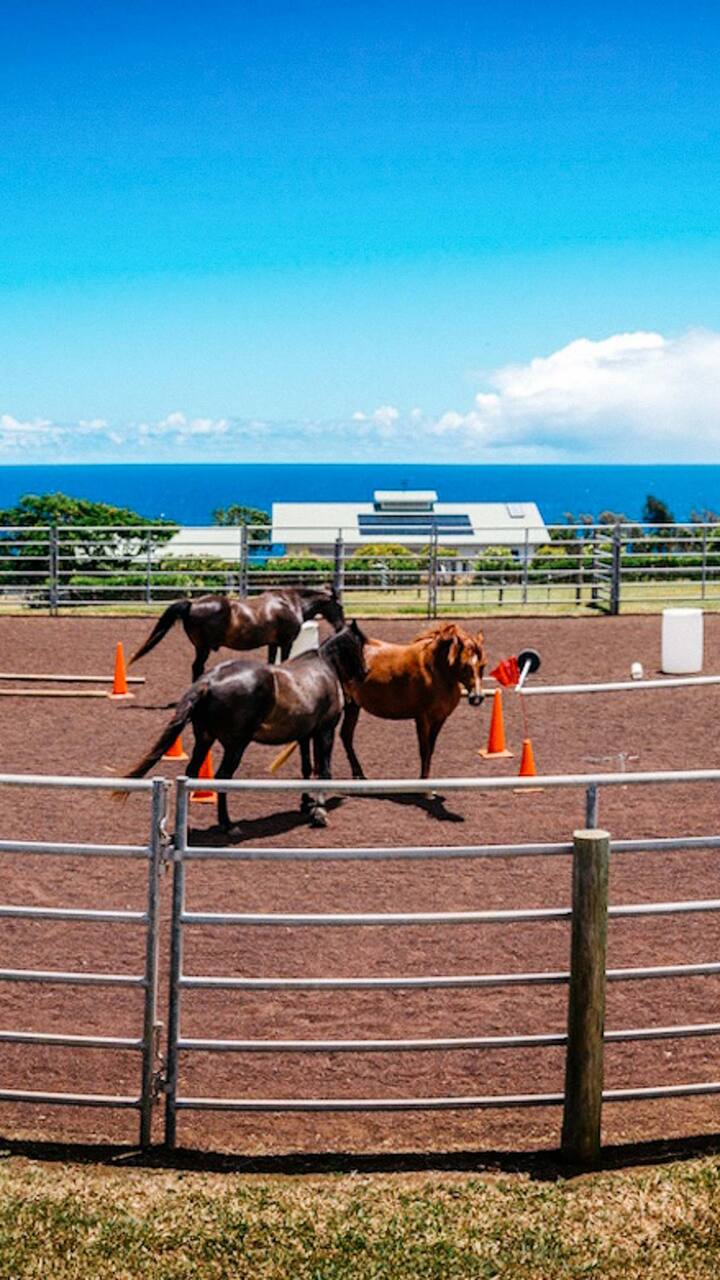 予約のとれない人気体験です。
We have been raising, training and enjoying horses for over 15 years, and since moving to Hawaii, we have become fascinated with observing our horse herd living in their natural pastoral surroundings, and have learned how powerfully horses can communicate to humans, healing past wounds, teaching them how to live in the moment, and guiding them to be better people in the future. We have gained a…
H.E.A.L. or "Hawaiian Equine Assisted Learning" is our custom equine program designed with activities geared toward personal human growth and development utilizing our Paso Fino horse herd to act as spiritual guides, healers and teachers in alignment with ancient Hawaiian cultural beliefs. It's a magical journey into the realms of nature, melding mind, body and spirit with that of your equine…
Please wear closed-toe shoes and long pants. Bring along sunscreen, hat and a light jacket or wind breaker.
Closed-toe shoes, long pants (preferred) hat, sunscreen, light jacket or windbreaker.
Our ranch is set oceanfront on an old sugar cane plantation on the scenic and historic North Kohala coast of Hawaii's Big Island. This is the land of King Kamehameha the Great, "Paniolo" cattle ranchers, plantation lifestyle. You'll find a fascinating tapestry of multicultural generations living in a rugged, remote region of rural Hawaii. The "Mana" or spiritual power of the land, sea and sky are always present in this part of the island.