Winter Tree Identification and Uses
Winter Tree Identification and Uses
Winter Tree Identification and Uses
Winter Tree Identification and Uses
We will met in the parking lot of Caldwell Nature Preserve. We will then set out on the trail to begin honing your tree and shrub identification skills! I will be teaching you a variety of roughly 10 to 20 species, depending on the preferences and pace of the group. Some species we are likely to cover include red maple, sugar maple, hackberry, spicebush, wahoo euonymous, pawpaw, chinquapin oak, chestnut oak, red oak, white oak, American beech, pignut hickory, eastern white pine, and eastern red cedar among others. I will also be sharing some of the edible and medicinal values of these plants. Toward the end of the class I will challenge you to identify some trees on your own, Using a field guide for reference. Please dress appropriately for weather and wear sturdy shoes. Don't forget to bring a notebook and pencil! Several field guides will be provided, but feel free to bring your own for cross-referencing!
I am a passionate plant lover and naturalist. I am an avid hiker, forager and wild-crafter, and have been cultivating the skill of accurate tree and plant identification for the past 12 years of my life. There is much to learn in all seasons, and with winter just beginning, I am excited to teach you winter tree identification, and to share the edible and medicinal properties of winter trees. I am certified in Permaculture Design, and before moving to Cincinnati, I worked as a forestry technician in Massachusetts from 2013-2015 during which time I became a Massachusetts Certified Arborist. Over the past 12 years, I have worked in a variety of horticultural and natural outdoors settings, and am currently employed at Keystone Native Plants Nursery here in Cincinnati.

Field guides
Caldwell Nature Preserve is a tucked away woodland gem featuring beautiful wooden bridges, a gorgeous ravine and creek, a scenic overlook, several outdoor classrooms and over three miles of wooded hiking trails, including a somewhat hidden pawpaw trail.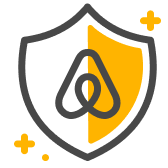 ゲストの安全
野外活動にはさまざまなリスクが伴い、体験参加中に危険な状況にさらされる可能性もございます。 安全性は自らの能力と状況(会場、天候、装備など)から判断し、ご自身の責任でご参加ください。
10歳以上の方10名まで参加できます。保護者同伴の2歳未満のお子様も参加可能です。 Guests should be in good enough physical condition to hike which includes walking over uneven terrain, hills, stairs, potentially trip and slip hazards. Children who wish to attend should have experience hiking…
Please choose appropriate clothing and be prepared for hills, steps, narrow trails and uneven terrain
地元と体験活動を愛してやまない現地の方がご案内。

少人数で個別対応が可能です。

すべての体験は「中の人のアクセス」の観点から審査を受けます。
Winter Tree Identification and Uses
新着の体験