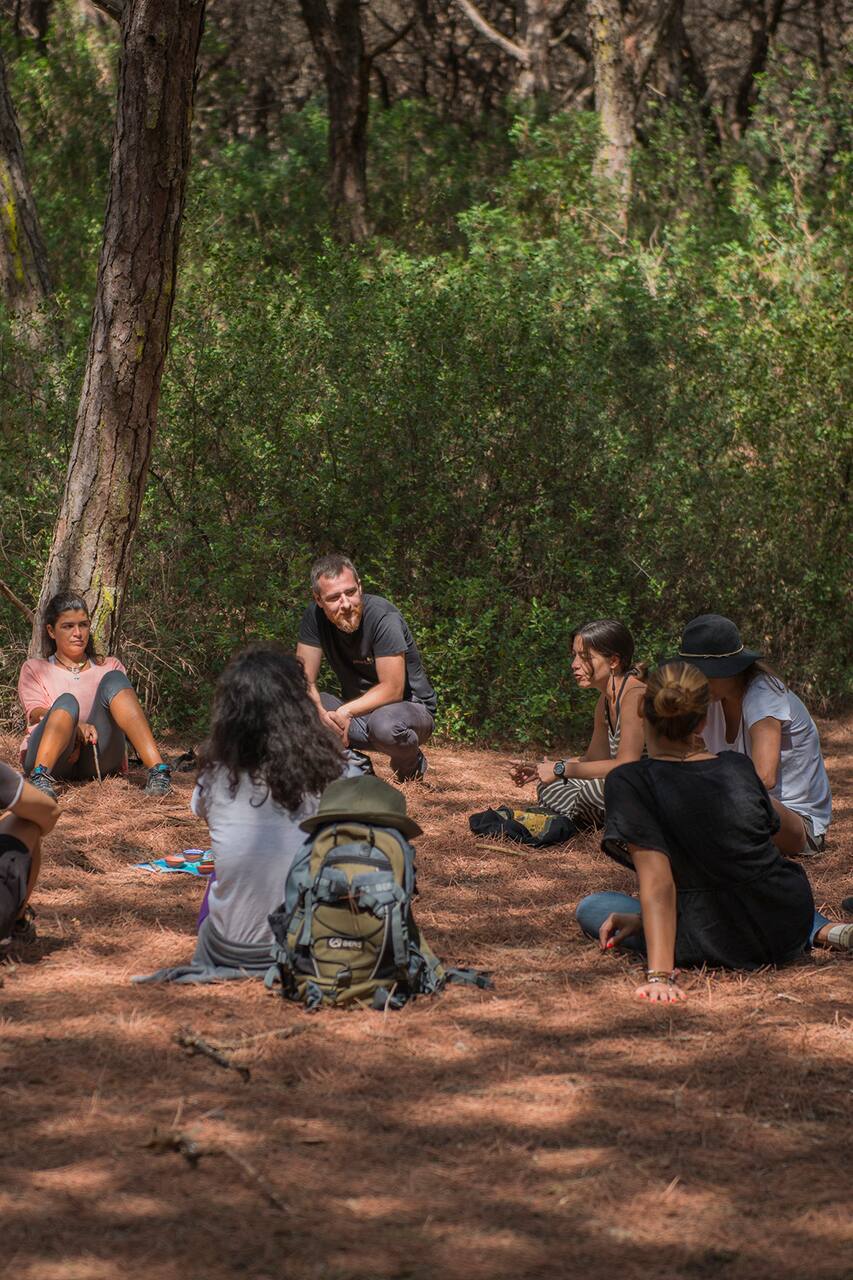 I'm the founder of Shinrin Yoku Portugal. As a guide I practice nature connection as opposed to the stress of everyday urban life. My work as a forest therapy guide has been featured in TVE1, LaVanguardia, Diari Ara, El Mundo, Revista Cuerpo y Mente, TimeOut, RTP, SIC Mulher, Publico, Revista Calm, Revista Saber Viver, among other media.
Wanting to slow down and feel truly rested and revitalized? Then this walk is for you. We will spend time in the Sintra forest using our senses to connect with the nature in a different way. We will combine leisure walks in soft trails with guided invitations in the forest that support the opening of the senses. In a Forest Therapy session we will spend 2,5 hours in the forest, walking a maximum…
Please bring a water bottle and some light snacks. Wear comfortable clothes and shoes that are appropriate for the weather conditions.
Drinks
Tea This is a wildcrafted tea made from plants of the region