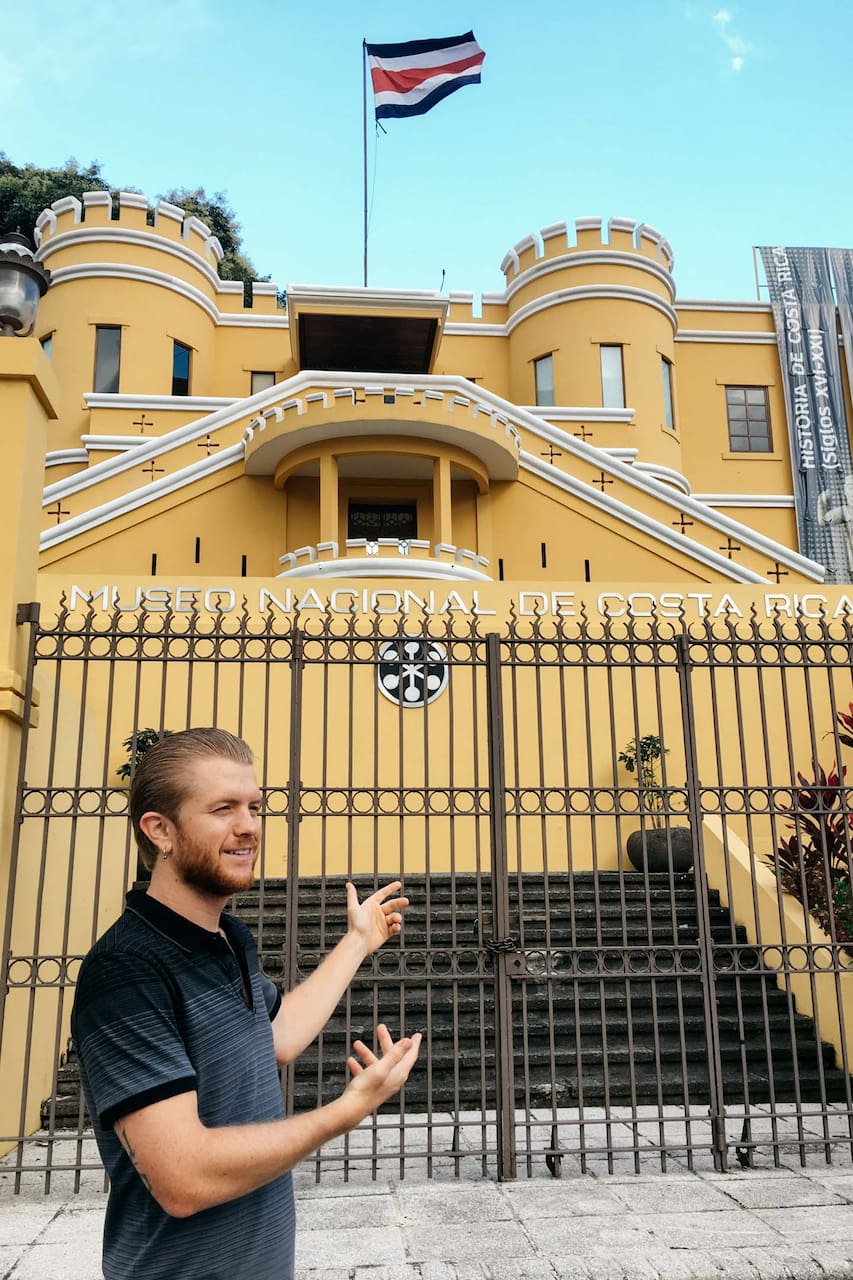 Hunt for treasure on an urban quest
Hunt for treasure on an urban quest
I'm originally from Nebraska. A few years ago, I decided to make a life-changing decision and move to Costa Rica. Since then I've been fascinated with the Tico way of life, and have explored their culture and history. I've also traveled throughout Latin America. This led me to become an internationally certified tour guide. I would love to share my passion for San José with you.
We'll meet at one of my favorite cafés in the city for breakfast and coffee. I'll explain how the game works, and you'll be given a map, directions, and the riddles that need to be solved. Then you'll begin your journey as you weave your way through San José, learning about its fascinating history and discovering the best sights. During your journey, your mental and directional capabilities will…
Please bring a camera/cell phone, sunscreen, water and your sense of adventure. You'll be responsible for arranging your own transportation. Contact me if unable to find a date, I'll try to arrange :)
食べ物
Breakfast I'll provide coffee and a vegetarian-friendly breakfast of gallo pinto with a tortilla and sour cream.
用具
Treasure hunt supplies Map, direction sheet, pen, treasure at the end
Camera with screen to be able to view photos after the hunt (cell phone camera will do)
We'll begin at the Tortillería y Café, 50 meters east of Correos de Costa Rica on Avenida 1. From here you'll get to discover over 20 of the most interesting sights in the downtown area. The end will be at one of San José's most famous places, which will remain a secret, as this is where you'll find the treasure.
Please bring a camera/cell phone, sunscreen, water and your sense of adventure. You'll be responsible for arranging your own transportation. Contact me if unable to find a date, I'll try to arrange :)
ライフスタイル
Hunt for treasure on an urban quest