Montserrat and Wine Visit
Montserrat and Wine Visit
Montserrat and Wine Visit
Montserrat and Wine Visit
Hello everyone! If you're looking for a less impersonal, more unique travel experience, look no further and join us to partake in our private, six-person group tour. Our morning will start heading towards Montserrat through the stunning views of the Catalan valleys. Once arrived, farmers from the local area will welcome you with a variety of their most delightful cheeses, delicious honey and countless other locally sourced organic products to indulge yourselves in and prepare for the unforgettable experience ahead of you. We will then visit the world-famous Santa Maria de Montserrat Abbey, where Napoleon searched in vain for the Holy Grail (legend has it buried somewhere within the temple's walls), see and touch (optional) La Moreneta (Montserrat's Black Madonna) and learn the history behind her apparition and the monastery. Even though there are lots to do onsite, you will not leave disappointed as with most other tours which rush you through the site. With us you will have plenty of time to inspect every spot in the 1,236-meter high rock formation and surroundings, and even go to the top of this enchanting massif by funicular where you'll be able to appreciate the most stunning views of the Catalonia valleys. After descending, you will have the option to attend the L'Escalonia Boys' Choirs at 1 pm. From there we'll depart to a 36th-generation family-owned winery at a beaut
地元と体験活動を愛してやまない現地の方がご案内。

少人数で個別対応が可能です。

すべての体験は「中の人のアクセス」の観点から審査を受けます。
We are Lester Guzman and Maria del Pilar Vega, world travelers sharing our experiences with our guests and friends, we are very humble, dynamic, respectful and always committed to make the greatest experience ever. We've gained a "SUPERHOST" status in Airbnb all the time we did it in Miami and it was the result of effort and satisfaction of our guests. we are very creative, happy and I consider ourselves great human beings

Traditional Spanish Tapas (free). The delicious dessert, "Mato" made by local farmers (free). You will have the option to buy…

Comfort, acclimatized vehicle up to 6 passengers.

I will provide you with a souvenir, a plush blanket and travel slippers if you request it.
First you will depart towards Montserrat through the stunning views of the Catalan valleys, once arrived we will meet at the entrance for general orientation, visit the Monastery and learn about its history. Then you will have enough free time until we then depart to The winery castle and cellar. After wine tasting, we will return to Barcelona.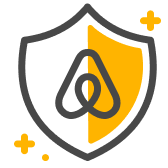 ゲストの安全
野外活動にはさまざまなリスクが伴い、体験参加中に危険な状況にさらされる可能性もございます。 安全性は自らの能力と状況(会場、天候、装備など)から判断し、ご自身の責任でご参加ください。
This is an experience that you will not regret. We are committed to help you meet your expectations for this trip. If you have a larger group (more than 6) please, let us know for arrangements. Any special occasion, let us know, we help you plan it. Joint me
Montserrat and Wine Visit