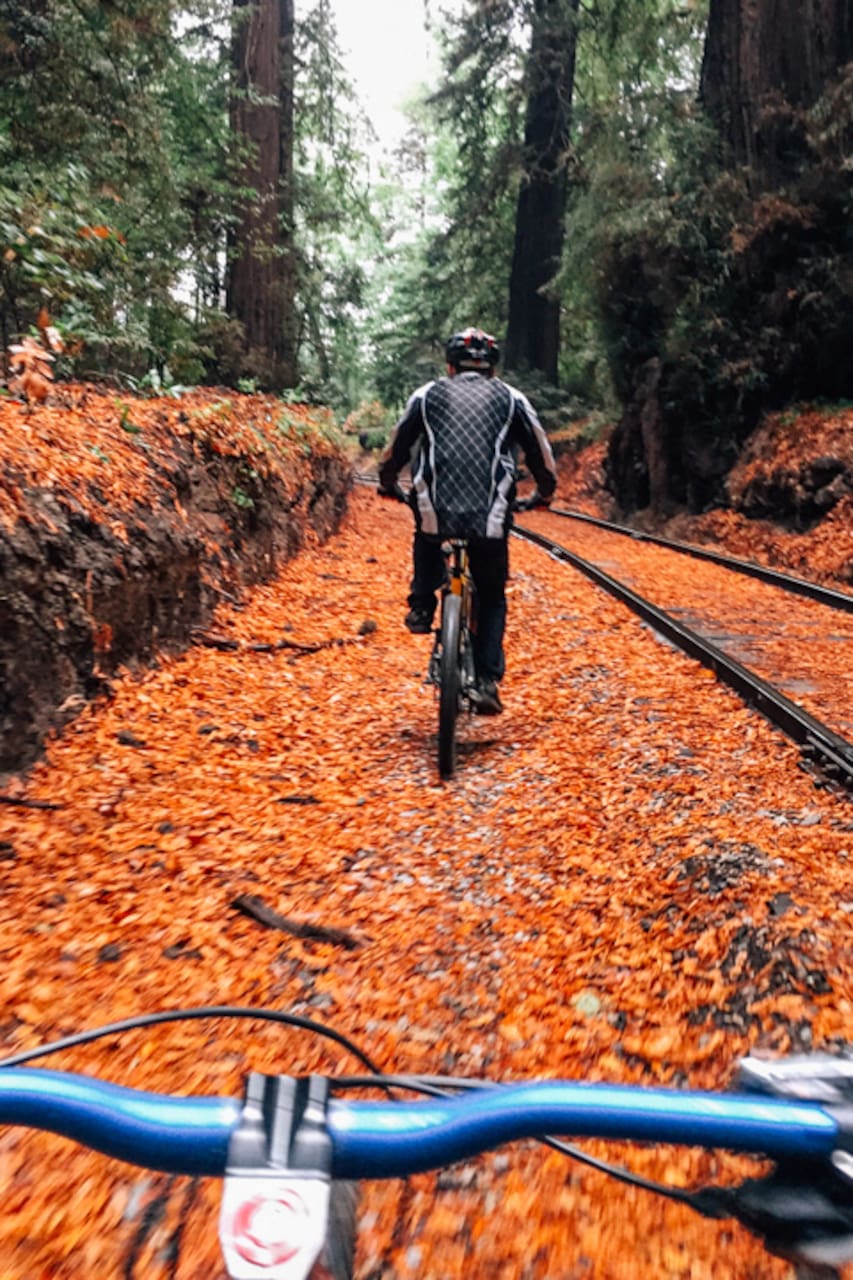 Go mountain biking in a redwood forest
Go mountain biking in a redwood forest
I was born and raised here in Felton, California. For the last 10 years I have been hiking, biking, and climbing the amazing terrain that our valley has to offer. The Santa Cruz Mountains have helped me connect better with nature and myself. The feeling of being connected to a mountain or trail, and feeling the rhythm that it holds, is an experience I wish to share with anyone interested.
We will meet at the trailhead, and I will take you on a mountain bike adventure on my favorite single track. If needed, I will transport your bikes and helmets from the rental shop to the trailhead. These trails are a terrain roller coaster, taking us from one rare microclimate to another. The ride consists of a 5 mile loop with approximately 700 feet of elevation gain. We'll begin our ride in the…
Helmets and bike rental are not included, but I can direct you to a nearby rental outlet. I can pick up your bike from the rental location if needed. Please wear closed-toe shoes.
water bottle or camelback