A scenic stroll along the Dorset coast
A scenic stroll along the Dorset coast
A scenic stroll along the Dorset coast
A scenic stroll along the Dorset coast
This is a gentle 3 hour walk from Swanage to Studland that includes the most stunning and close-up views of Old Harry Rocks and Studland Bay. There are many wonderful opportunities for taking photographs, learning about the history and geology of the area, and for spotting wildlife. I will teach you all about how this amazing coastline has formed, how it has inspired many artists and authors and share stories of ancient sea battles, smugglers and shipwrecks. We start on Swanage seafront. The first part of the walk takes us along the beach, before starting a gentle climb up onto the hills that overlook the bay. Once at the top we can rest and enjoy the 360 degree panoramic views, with our eventual destination now visible in the distance. The route follows the crest of the hill before descending towards the chalk cliffs, arches and stacks of Old Harry Rocks. These are world famous features and I can show you how to safely get up close to them and understand how they have been formed. From here it is a flat walk all the way to Studland Bay via secret WW2 bunkers, finishing at the National Trust cafe at Knoll Beach; a great place to have lunch and spend the afternoon swimming or exploring the nature reserve. It is a 10 minute walk from the cafe to the bus stop where you can return to the starting point by taking the hourly bus service back to Swanage (a 20 minute ride).
Hello! I am Barry Cullimore and I have lived by, explored, enjoyed and taught about the Dorset coast for the past 25 years. It is, in my opinion, the most beautiful stretch of coast in England and I love to share my knowledge of the coast with my guests. I am a qualified teacher and outdoor education professional with a degree in Geology and Geography. I hold the UK Summer Mountain Leader Award and am trained in outdoor first aid. I can help you get the most from your time in Dorset and look forward to joining you in exploring the Dorset coast soon.
Swanage is a lovely, old fashioned seaside town with a wonderful beach, and great places to stay and eat. Old Harry Rocks are world famous coastal cliffs, arches and stacks. Studland Bay contains 4 miles of pristine sandy beach, sand dunes full of rare wildlife and crystal clear seawater.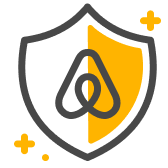 ゲストの安全
野外活動にはさまざまなリスクが伴い、体験参加中に危険な状況にさらされる可能性もございます。 安全性は自らの能力と状況(会場、天候、装備など)から判断し、ご自身の責任でご参加ください。
5歳以上の方10名まで参加できます。保護者同伴の2歳未満のお子様も参加可能です。
I am very happy answer any questions you may have - please do not hesitate to get in touch!
地元と体験活動を愛してやまない現地の方がご案内。

少人数で個別対応が可能です。

すべての体験は「中の人のアクセス」の観点から審査を受けます。
A scenic stroll along the Dorset coast
新着の体験