Rifugio Grafferへの初心者向けスキーツアー
Rifugio Grafferへの初心者向けスキーツアー
Rifugio Grafferへの初心者向けスキーツアー
Rifugio Grafferへの初心者向けスキーツアー
DISCOUNTS for 2 and more people!!! Please feel free to contact about details and availability. Ski Tour to Rifugio Graffer is a great opportunity for beginners to introduce themselves to ski tour in a comfortable and safe environment. It's an easy, yet very exciting and scenic hike. Accompanied by an experienced mountain guide we will ski from Madonna di Campiglio to Rifugio Graffer. We will meet at the bottom station of the Grosté cable car, at an elevation of 1651 meters. After reaching the top in a cable car, we will start our ascent to Malga Mondifra in its beautiful location. A guide will share ski tour techniques and secrets with you, as well as give you safety instructions. We will cross Val Gelada valley, following a comfortable trail, we will reach Malga Vaglianella (1828 m) and Malga Vagliana (1973 m). The progression keeps developing alternating never too steep slopes and wide plains before the walls of Mount Pietra Grande, until we reach Rifugio Graffer, where in a cozy atmosphere we can enjoy the homemade cuisine of the Trentino region. After delicious food (because it's Italy!) we will ski down the ski track and finish our experience at the bottom. This trip does not require special skills for ski tour or off-piste skiing, and also suitable for snowboarding. So everyone can enjoy the mountain sceneries on the way to Rifugio Graffer.
Hi, I'm Serge - an Everest guide, expedition leader and mountaineer with more than 25 years' experience. I'm in love with mountains and want to share with many my passion for activities in the mountains. Meet my trusted colleague Maksim who shares my passion for more than 20 years. He is a certified mountaineer and Alpine coach. In 2006 he moved to Alps to be surrounded by mountains every day. Maksim is a professional Alpine Ski Instructor DSLV Level 1. He pays a lot of attention to safety issues as mountains can be dangerous if you are not prepared. Maksim is certified by Canadian Avalanche Association, so you can be sure you are in good hands, and can enjoy beautiful Alps safely!
The Graffer Refuge is located on Pian del Grostè at an altitude of 2261 m in the Madonna di Campiglio ski area . It is the most popular refuge for the Northern Brenta and was named after one of the most talented climbers in the history of dolomitic mountaineering - Giorgio Graffer.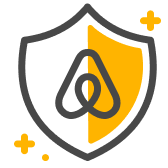 ゲストの安全
野外活動にはさまざまなリスクが伴い、体験参加中に危険な状況にさらされる可能性もございます。 安全性は自らの能力と状況(会場、天候、装備など)から判断し、ご自身の責任でご参加ください。
You need to be ready to ski uphill for 3-4 hours and confidently ski on a blue run. If you don't have all necessary ski tour equipment, don't worry, we will help you to rent it (should be around 30-40 euro).
地元と体験活動を愛してやまない現地の方がご案内。

少人数で個別対応が可能です。

すべての体験は「中の人のアクセス」の観点から審査を受けます。
Rifugio Grafferへの初心者向けスキーツアー