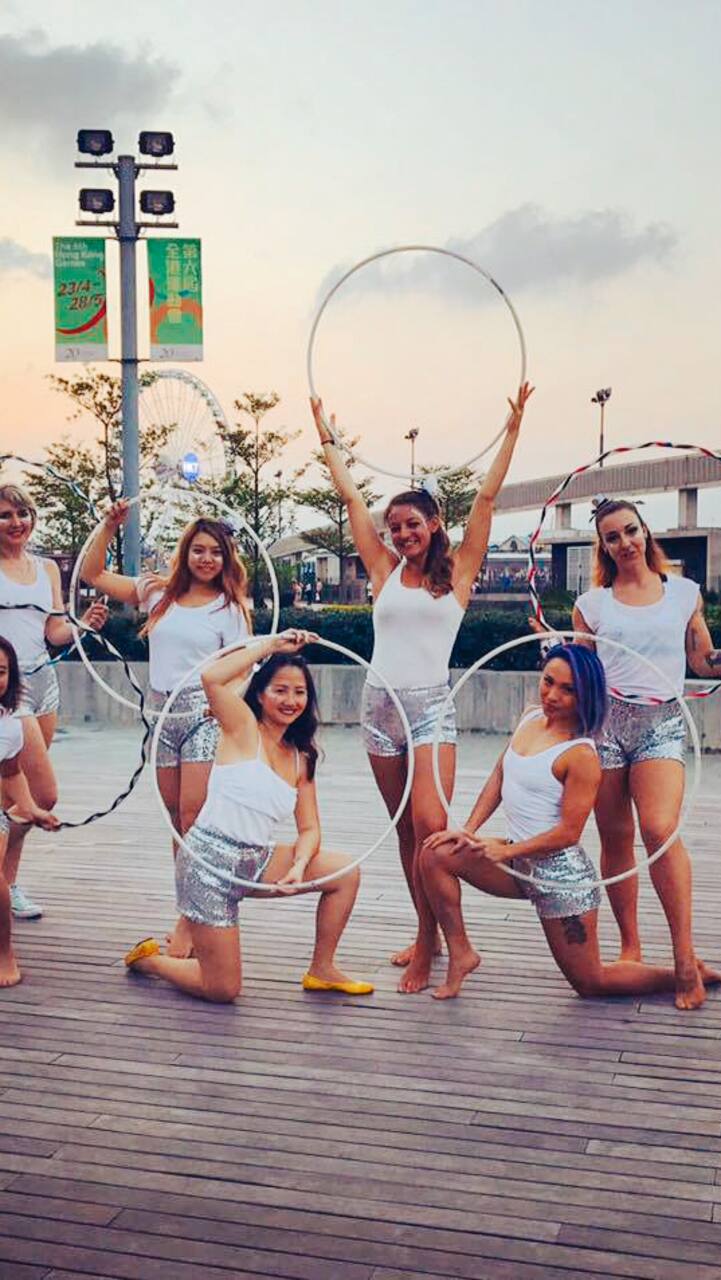 Emma started hooping in 2010 when a good friend and fellow hooper gave her a hula hoop for a wedding present, and it's been love ever since! Emma moved to Hong Kong in June of 2013, and in January of 2015 started Turning Circles Ltd. offering a wide range of hula hoop and yoga activities. She loves sharing her passion with others, and seeing them light up as they learn something new.
Keep fit while trying something different on your holiday! Hula Hoop Dance is great exercise, tones core, legs, and shoulders, improves coordination and focus, and it's super fun! All fitness levels are welcome and will benefit from the class. Classes consist of learning different 'tricks' or moves with the hula hoop, which are then incorporated into a type of 'flow' or dance. It's pretty to…
Wear something comfortable, bring a water bottle, and a smile! And don't forget your camera!
comfortable clothes you can move in
Classes are held in Tamar Park, on the Central side of Hong Kong Harbor. With beautiful views of the Central skyline, harbor, and Kowloon lights in the distance, it's one of the best views in HK! Classes are held in the grass, so you can take your shoes off and enjoy the outdoors of HK.